Nevada enjoys most of its notoriety from the likes of Las Vegas and Reno, but there is much more to see of Nevada than flashing lights and showgirls. Here are five examples of activities in Nevada that will leave a lasting impression on your mind, rather than your wallet.
Skiing and Snowboarding
The snow covered mountains of the state hold some of the best ski resorts the country has to offer. With over 18 ski resorts in Lake Tahoe alone, such as Big Bear and Mt. Rose, the best outdoor activity available for the avid winter enthusiast is skiing with friends, or ice skating with the family on top of the mountain peak.
Historical Exploration
The Silver State is rich in history and heritage. Nevada's wide landscape is filled with ghost towns, each telling their unique stories through the old buildings and ruins of what was once a bustling piece of history. One of the famous ghost towns is Virginia City, a great place to visit to explore during the day for its "old town" style, but its energy carries through the night with a hint of spookiness for those looking for another kind of thrill altogether.
Nature Trails
For people who like to stay fit, get dusty, or just simply breathe some fresh air, they will not be disappointed with the numerous nature trails all around the state. Acres of pine trees, lakes, canyons and creeks are just waiting to be explored. The Tahoe Rim Trail provides 165 miles of breathtaking views of Lake Tahoe, while Spooner Lake offers two miles round trip with routes that lead to Marlette Lake and the Flume Trail, to name only a couple.
State Parks
Thanks to its geology, Nevada's state parks offer beautiful scenery and numerous outdoor activities to choose from, ranging from camping and biking to climbing or just cooling down by the water. The parks include Great Basin National Park on the eastern side of the state, the beautiful Lake Tahoe State Park in the west, Red Rock Canyon in the south, and Wild Horse in the north.
Rivers and Lakes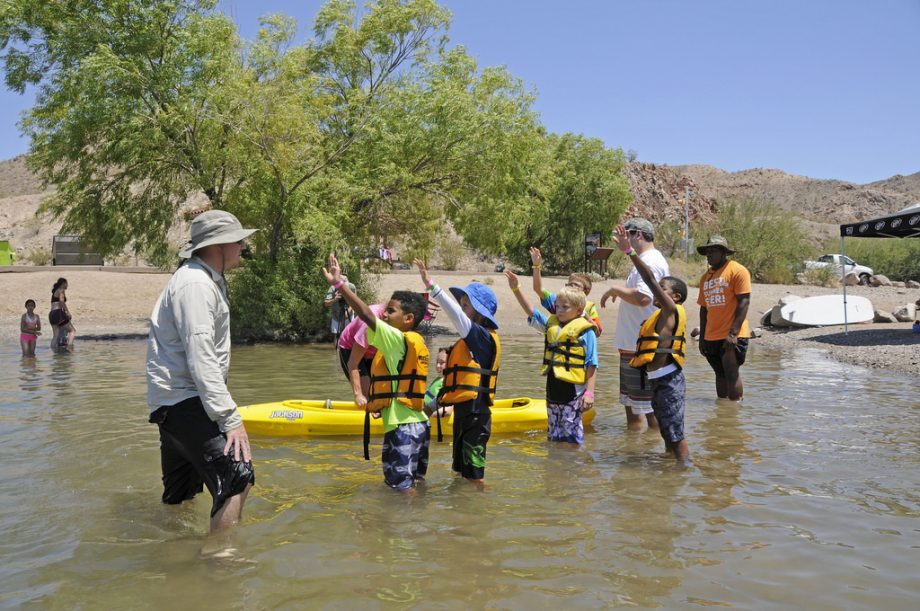 When it is warm enough outside, a perfect outdoor activity will involve the water. Nevada is lush with bodies of water across the state where people can go swimming, scuba diving, kayaking, or floating on the river. Enjoy a sun-soaked splash in Lake Tahoe, and drift lazily down the Truckee River on a hot summer day. Don't forget about other Nevada favorites like Lake Mead and the Colorado River!