Baby, it's cold outside! If winter weather is keeping you huddled indoors, how about curling up by the fire with an entertaining read? Here are five amazing books about hiking to carry you through the winter.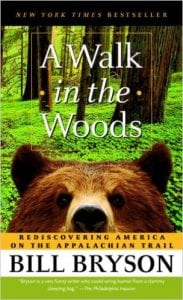 Bill Bryson
The wryly humorous true story of one man facing his own fears. After living abroad for more than two decades, Bill Bryson finds himself feeling more detached from his American homeland than he would like. So, with the help of an unlikely comrade, he decides to hike the Appalachian Trail. It's a comedic mid-life crisis gone wild!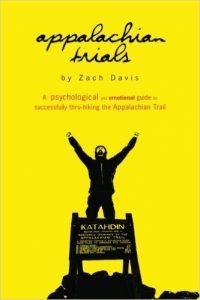 Zach Davis, B. Hanson-MacDonald, Ian Mangiardi
This book is an excellent tactical planning guide for those wishing to thru-hike the Appalachian Trail. Packing this book with helpful tips, Zach Davis speaks from his personal experiences as a thru-hiker, helping would-be adventurers mentally prepare for the rigorous challenges ahead. Hefty doses of humor and heart will keep you turning pages.
Cheryl Strayed
In her early 20s, Cheryl Strayed was facing more major life crises than most. The death of her mother and the collapse of her marriage drove her to try something she never thought possible: hiking the Pacific Crest Trail. Armed with little more than sheer will, the newbie hiker set out on a healing journey of more than 1,000 miles. A massive hit with both readers and moviegoers, Wild has a firm foothold on any list of wonderful books about hiking.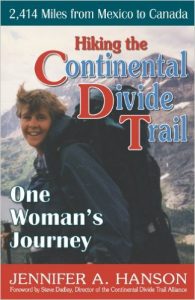 Jennifer Hanson
Unlike Bryson and Strayed, Jennifer Hanson was an avid and experienced outdoorswoman when she and her husband set out to cross 5 states along the 2,400-mile long Continental Divide Trail. Along the way, the pair would be tested in ways they never expected, and Jennifer would ultimately be forced to complete this taxing journey all on her own.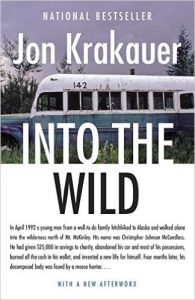 Jon Krakauer
Rounding out our list of books about hiking is a story that is both heartbreaking, and at times infuriating. This is the true story of an idealistic young man who, despite having no survival experience, set off alone into the most remote reaches of Alaska. Chris McCandless didn't survive long out on his own, but his journey is one that will remain with you long after you've turned the last page.