No outdoor outing is complete without a blanket, whether it's a day at the beach, a concert on the lawn, or an evening fireworks show. SunnySports has an awesome selection of outdoor blankets for any occasion that will keep you cozy under the sun or stars!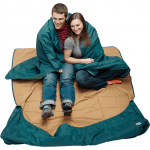 Getting ready for a night under the stars? The Kelty Shindig Blanket is the perfect accompaniment for snuggling with a friend when the sun goes down. Consisting of two layers, this outdoor blanket can be used as a ground cover and a blanket at the same time, with a convenient foot pocket that doubles as storage for the top layer if you just want to use the ground cover. When it's time to pack up, the whole thing rolls up into a small package with nylon handles for easy transport.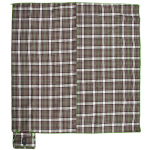 Got a bigger crew to cover ground for? The Nemo 4P Victory Blanket is the next step up. The fully waterproof bottom of this outdoor blanket will protect everything on top from moisture and dirt, and can be thrown into the washing machine when it gets dirty. Integrated straps make transport a breeze. Also works great as an insulating ground cover in any Nemo 4P tent!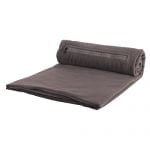 The perfect blanket for indoor or outdoor use, the Eagle Creek Cat Nap Travel Blanket will help you snuggle in for a nap wherever you are. This ultra soft fleece blanket features a foot pocket to keep your piggies toasty and a zippered pocket at the top for securing your cellphone, wallet, and other valuables while you sleep.