More than 275 million people visit our national parks every year, but they rarely think about who is responsible for maintaining and protecting these parks. The National Park Service is the federal agency responsible for our national parks, monuments, and other conservation and historical properties, and it plays a dual role:
It must first protect the ecological and historical integrity of these places
It must also keep these places accessible for public use for this and future generations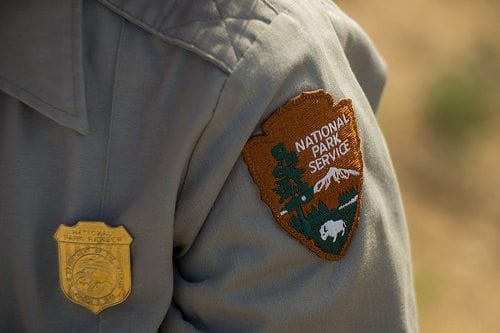 Yellowstone National Park became the world's first true national park on March 1, 1872, when President Ulysses S. Grant placed the park under the control of the Secretary of the Interior. In 1906, President Theodore Roosevelt signed the Antiquities Act, which set the foundation for the government's ability to protect monuments and valuable parks. In 1916, Congress established the National Park System and placed the existing 14 national parks and 21 national monuments under their control.
In 1933, President Franklin Roosevelt reorganized the National Park Service, bringing in more parks that were run by other agencies and creating one single national system of parklands. It was at this point that the focus shifted to historical preservation. Since that time, numerous other acts have been passed that expanded the National Park Service's role, such as the Wilderness Act of 1964, the National Trails System Act of 1968, the Endangered Species Act of 1973, and the Native American Graves Protection Act of 1990. All these acts and more have had a great impact on the role of the National Park Service.
Today, the National Park Service is an agency that not only protects and maintains our national parks and monuments, but also keeps these areas accessible to the public. This governmental agency oversees over 84 million acres in every state and the District of Columbia. With a budget of over $3.65 billion, approximately 22,000 federal employees and over 400,000 volunteers, this agency does an incredible job of making sure the most precious areas of our country are safe for generations to come.
Image via Joshua Tree National Park