While spring is right around the corner, there are still some chilly days and nights ahead. Stay warm with this week's SunnySports special until the spring melt takes it off!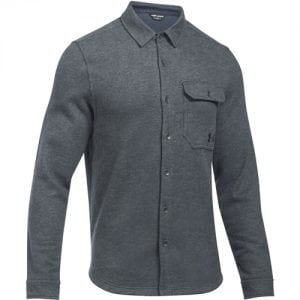 The Under Armour Men's UA Buckshot Fleece Shirt is the perfect layer whether it's getting colder or warmer where you are. A fuller cut makes for more comfortable wear and provides a little wiggle room if you're wearing layers underneath.
The Charged Cotton fleece feels soft against the skin like standard fleece, but is super moisture-wicking and fast-drying, keeping sweat from building up and drizzle from seeping in. Available in three colors.
Now through February 12, save 35 percent on the Under Armour Men's UA Buckshot Fleece Shirt and get it for only $64.95 with FREE shipping! Don't get left out in the cold this spring.