Keep your campground safe and well lit with camping lights from SunnySports.com. We have a selection that includes LED camping lights, lanterns, flashlights and headlamps perfect for hanging around your camp shelter, brightening up your outdoor kitchen while you're cooking dinner on the camp stove, or for lighting up a nighttime adventure through the woods. We carry camping lights from well-known brands like Coleman, Fenix and more.
Sale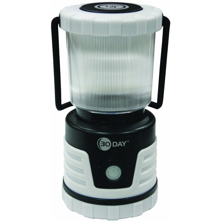 Regular: $49.99
Sale
$35.99
Three 1.4W Nichia LED Lights
Four-Mode Electronic Switch
Water and Impact Resistant
In Stock
Sale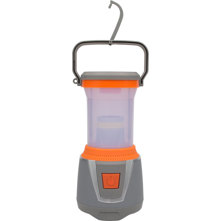 SKU: ULT45LL MFR: 20-02194
Regular: $29.99
Sale
$22.95
Runs 45 days continuously on LOW (20 lumens), and 19 hours on HIGH (360 lumens)
Easy grip rubberized handle features a retractable hook for hanging
Durable, impact-resistant construction
Water-resistant IPX4 (protected against splashing water from all angles)
In Stock
Sale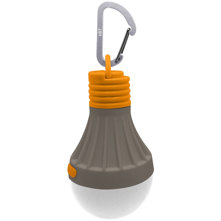 SKU: ULTTB1 MFR: 20-SAC0007
Regular: $6.99
Sale
$5.99
40 lumens in high mode
Hangs easily from tent top with included carabiner
Convenient portable light source
Unique bulb design with long-lasting LED bulbs
Temporarily On Backorder
Although this item is temporarily on Backorder, you can order it now and it will ship as soon as it arrives. Your card will only be charged once item is shipped.
Didn't find what you're looking for?