Walking through snow is nature's punishment for being a bad little boy or girl throughout the year, but you can get the drop on nature with this week's SunnySports special!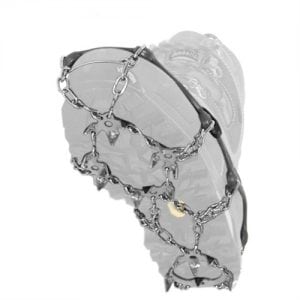 The Hillsound Trail Crampon Ultra is what crampon dreams are made of. Constructed from durable stainless steel, any patch of ice that thinks it's going to slip you up had better think again. With heavy duty chains and spikes to grip and rip ice and snow, there's nothing that can keep you from your ultimate destination: the local brewery.
Now through February 5, save $30 on the Hillsound Trail Crampon Ultras and get them for only $39.95! Don't just start staying inside when winter gets nasty — start getting even.