Your search for "spork" matched 13 products.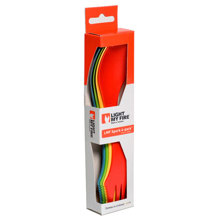 Regular: $7.95
Closeout
$6.95
Polycarbonate material
Teflon-friendly, Machine washable
Extremely durable, Weight: 0.24 oz.
Compatible with Leave No Trace ethics
Standard size is 6.75 in. long
In Stock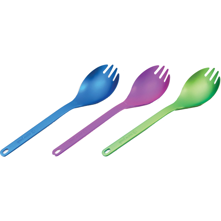 Exclusive fun colors and design
Material: Titanium
Rust Free
No Metallic Smell
Dimensions: 6.5 in. x 1.625 in.
In Stock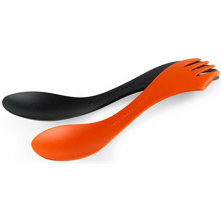 Lightweight
Heat-resistant
Durable
In Stock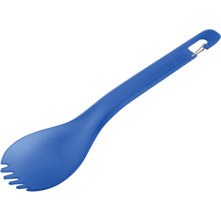 Durable, lightweight
Combined spoon, fork
Integrated carabiner
FDA approved materials
In Stock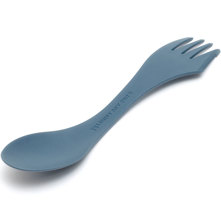 Polycarbonate material
Teflon-friendly
Machine washable
Extremely durable
Compatible with Leave No Trace ethics
In Stock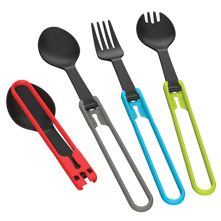 Collapsible design
BPA-free material
Weight: 35 oz.
In Stock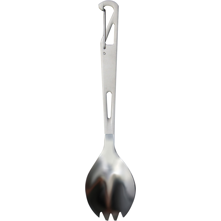 SKU: BSGTS MFR: 32-02060-02
Regular: $3.99
Closeout
$3.49
Spoon, fork combo
Multipurpose utensil
Bottle open at biner end
Clips easily to pack, other gear
In Stock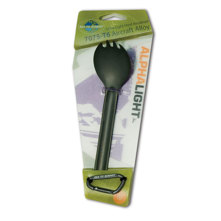 7075-T6 aircraft aluminum alloy
Hard anodized aluminum
Smooth matte finish
Mini carabiner
Weight: 0.35 lbs.
In Stock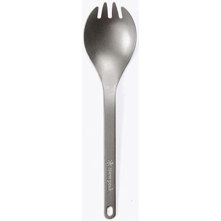 Can function as a spoon
Four prongs
Titanium construction
Weight 0.6 oz.
Dimensions : L 6.5 in. W 1.6 in.
Low Stock Limited Quantity Available. Best to Order Now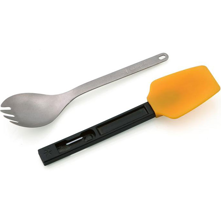 SKU: SPKHSSC MFR: SCT-201
Good from -40F to 446F
Removable spatula handle
Lightweight yet durable
Out of Stock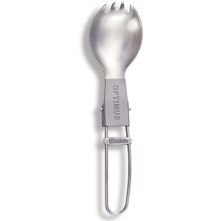 Folding spoon
Extendable over heat
Fold handle for cutlery
Easy to transport
On Backorder Please note: You can order this now and have us ship it as soon as it arrives. We will not charge your card for any back ordered items, until it is ready to actually ship.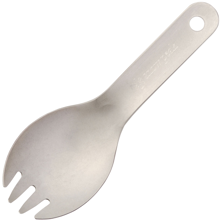 SKU: SPKTSHS MFR: SCT-006
Compact Design
Lightweight
Short Design
Rust Free
Out of Stock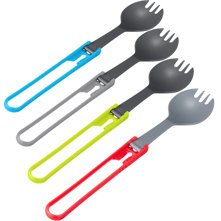 Foldable
BPA-Free Material
Improved Locking Mechanism
Lightweight
Out of Stock