Your search for "solar charger" matched 14 products.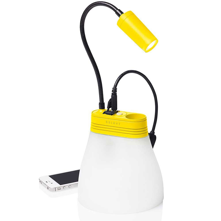 SKU: SNSSBYL MFR: SUNBELL-Y
Regular: $79.95
Closeout
$49.95
Solar lantern, phone charger
Task, ceiling, neck light
High quality USB adaptor
1 LiFePO battery
In Stock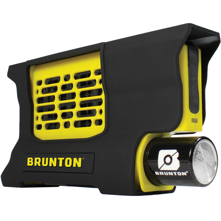 SKU: BRNHRFC MFR: F-REACTOR-YL
Power Output: 2 Amp
Standard USB Output
No Charging Required
Self-Contained Power Production
Environmentally friendly
In Stock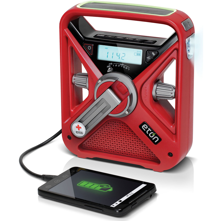 SKU: ETNF3MRC MFR: ARCFRX3WXR
List: $59.99
Your Price
$58.99
Receives AM/FM (digital radio)
Alert function
Emergency weather alert
Hand turbine and solar power
USB smart phone charge
In Stock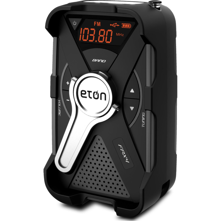 AM, FM radio
Digital display
Rechargeable battery
Hand crank power
In Stock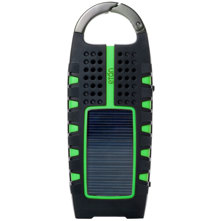 USB battery charging
Gets AM/FM radio
Crank charging ability
Works as LED flashlight
In Stock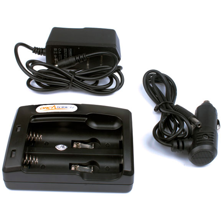 Regular: $19.95
Closeout
$9.95
Charge 18650 and 16340 lithium-ion batteries
Multi-functional, Supports AC and DC charging
2 independent charging channels
Short circuit, high current protection
Overcharge, reverse polarity protection
In Stock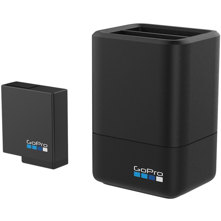 SKU: GOPDBCS MFR: AADBD-001
Designed for HERO5 Black
Charges 2 HERO 5 batteries simultaneously
45% faster charging
Charges via any USB port
In Stock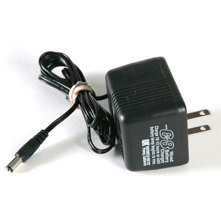 Universal 8 C-Cell (110 volt)
SKU: UKTCNBP MFR: 519912
List: $29.99
Your Price
$21.95
Increased light usage
Environmentally friendly
110 volt charger
Multiple light model usage
In Stock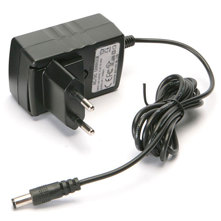 Universal 8 C-Cell (VDE) Euro (220V)
SKU: UKTCNBPE MFR: 519913
List: $29.99
Your Price
$21.95
Increase your Light Usage
Save on costly non-rechargeable batteries
Environmentally friendly
Multiple light model usage
220 volt charger
In Stock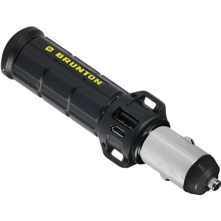 SKU: BRNTCBP MFR: F-TORPEDO-BK
Compact, 2800mAh rechargeable power station
Lithium-Ion Battery
Power output: 1Amp
Input: Micro USB
Output: Dual Standard USB
In Stock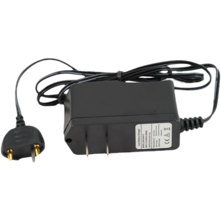 SKU: LMT0197 MFR: 800-0197-A
Lost Your Sola Charger?
Need an Extra for Traveling?
Light & Motion has Got You Covered!
8.4v 1.0A (US)
In Stock

SKU: ETNF5BT MFR: NFRX5BTWXBG
AM/FM/SW digital radio with display and alarm clock
Solar-powered, splashproof, charges your smartphone and tablet
Can also charge via hand crank
Built-in flashlight, emergency beacon, and ambient light
Bluetooth- One touch pairing and stereo streaming
In Stock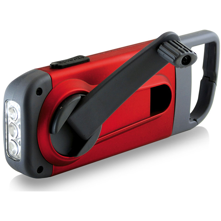 SKU: ETNCRFC MFR: ARCCR100R_SNG
List: $16.95
Your Price
$14.99
Powerful LED flashlight
Crank powered
USB cell phone charger
Hands free carabiner clip
On Backorder Please note: You can order this now and have us ship it as soon as it arrives. We will not charge your card for any back ordered items, until it is ready to actually ship.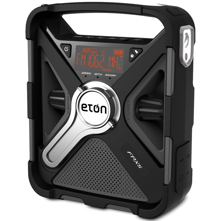 AM, FM radio
Splash proof
Rechargeable battery
Hand crank power
Solar panel
Out of Stock