Your search for "quickdraw" matched 14 products.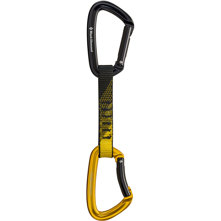 Straitjacket insert
Dual keylocks
Straight gate on top
Bent gate on bottom
In Stock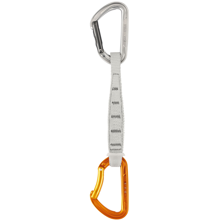 Carabiner-Sling Combination
Shaped Profiles
Ergonomic Design
In Stock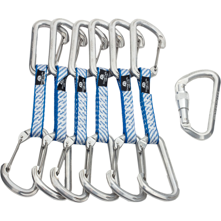 SKU: OMPDDQ6 MFR: OPMDQD6W-6
Reduce rope drag
Prevents accidental dislodging
Gates opposite each other
6 Pack of quick draws
Free classic keylock screw-lok biner
In Stock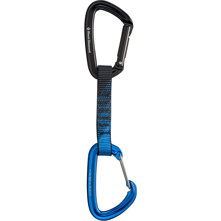 Straight gate on top
Wire gate on bottom
Straitjacket insert
In Stock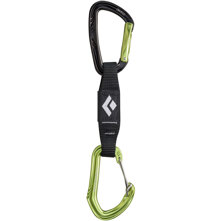 SKU: BKDLWQ MFR: BD3810830000ALL1
Sport climbing draw
HoodWire technology
Vari-width dogbone
Keylock functionality in a wiregate design
In Stock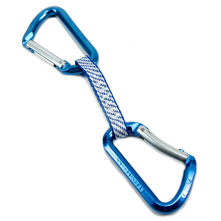 SKU: OMPCKQ MFR: OPCLKLQDSB
Cold-forged, bent gate carabiner
Classic straight gate carabiner
Asymmetrical D-shaped carabiners
10cm Dyneema sling
22kN Breaking strength
In Stock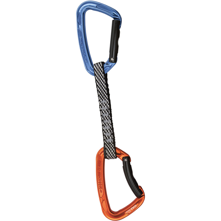 Quickdraw
Lightweight
Keylock feature
Made from Super Tech Bent
Straight with dogbone
In Stock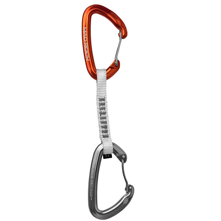 Easy to handle
Weight: 3.06 oz.
Strength rating: 26 KN
Two wire gate carabiners
?Dyneema dog bones
In Stock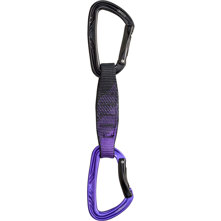 SKU: BKDNQD12 MFR: BD3810840000ALL1
Nitron carabiners
Dual keylocks
Dogbone with Straitjacket
Snag-free clipping
In Stock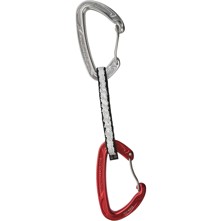 Rubber gasket tight end
Ultra slim and ultra strong
Ready to use
Weight: 4 oz.
In Stock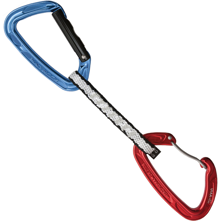 Keylock Straight Gate
Wire Bent Gate
Dog bone is 10mm
In Stock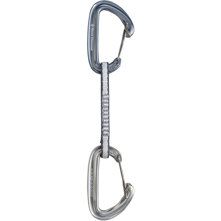 SKU: BKDOQD12 MFR: BD3810860000ALL1
Wire gate on top/bottom
Snag-free hood
Straitjacket insert
In Stock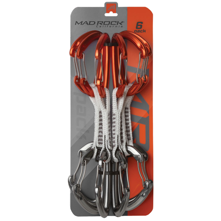 Easy to handle
Essential Climbing Tool
Ideal for sport climbing
Low Stock Limited Quantity Available. Best to Order Now