Your search for "kelty transit" matched 2 products.

SKU: KLTPT3 MFR: 20652217EG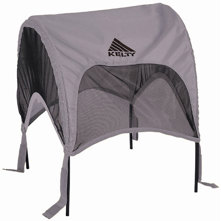 List: $34.95
Your Price
$27.95
Compatible with 2010-12 Kelty FC carriers
Hook-and-loop attachment
Sun protection
Clear plastic weather window
Weather and brush protection
On Backorder Please note: You can order this now and have us ship it as soon as it arrives. We will not charge your card for any back ordered items, until it is ready to actually ship.