Your search for "camping burner" matched 4 products.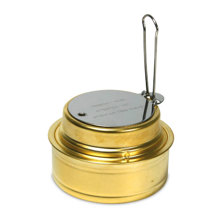 List: $22.99
Your Price
$18.29
Brass Construction
Screw top with rubber seal
Flame regulator/ Flame snuffer
Fold-away handle on flame regulator
Variable temperature control
In Stock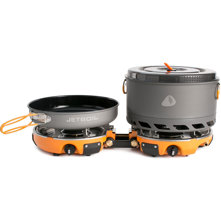 SKU: SNSJBGBC2B MFR: GNSY
2-burner stove
5 liter FluxPot
10 inch fry pan
Nesting for easy packing
In Stock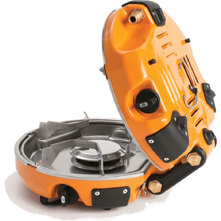 2-burner stove
Advanced simmer control
Lever igniter
Fuel output port
In Stock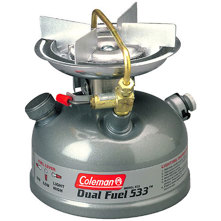 SKU: CMNS1BS MFR: 3000003654
List: $99.99
Your Price
$69.95
10,500 BTU burner
1.1 pints of Coleman fuel or unleaded gas
Small, compact design
Pack weight: 1.95 lbs.
Dimensions: 6.44" x 7.25" x 7"
Temporarily On Backorder Although this item is temporarily on Backorder, you can order it now and it will ship as soon as it arrives. Your card will only be charged once item is shipped.