Stoves for Hiking and Camping
Whether you're heading out to the campsite for the weekend or hitting the trail for a longer hike, we have camping stoves to suit your adventure. Choose from compact and ultra-lightweight backpacking and camping stoves and cooking systems to multi-burner stoves. Don't forget to browse our selection of camping cookware and camp furniture to complete your campsite kitchen!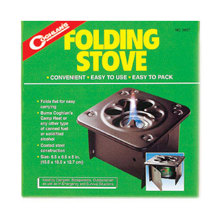 Coated steel construction
Front door and sides
6.5 in. x 6.5 in. x 5 in. (WxDxH)
In Stock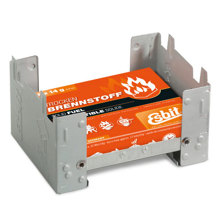 List: $12.99
Your Price
$9.95
Foldable
Small compact size
Durable galvanized steel construction
Six Esbit 14 g. Solid fuel tablets
In Stock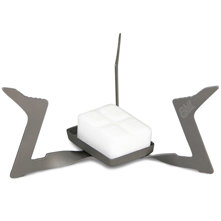 List: $17.99
Your Price
$16.19
Constructed from ultralight titanium
Lightweight
Foldable stores
Included mesh bag
Tablet tray holds
In Stock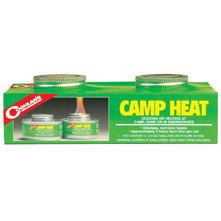 Two 6.4 oz cans
Diethylene glycol
For indoor and outdoor use
Odorless, non-toxic fumes
Burn time: 4 hours per can
In Stock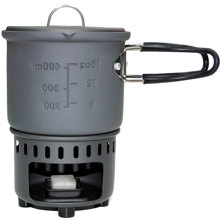 List: $29.99
Your Price
$24.39
Constructed from hard-anodized aluminium
Extremely light
Volume indicators in milliliter/oz.
2 hinged
Stainless steel
Out of Stock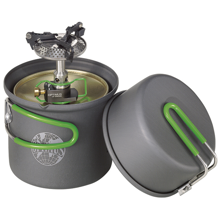 Lightweight stove 72 g
Similar to bestselling Crux
Powerful and stable 3000 W burner
Large burner head
Precision flame control
On Backorder Please note: You can order this now and have us ship it as soon as it arrives. We will not charge your card for any back ordered items, until it is ready to actually ship.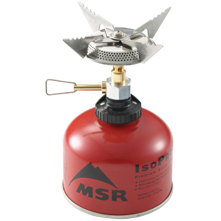 Optional auto start
Large burner
Full flame adjustability
Glove friendly control
Weight: 4.6 oz
Out of Stock