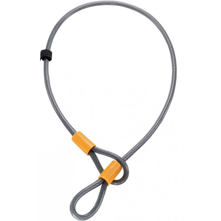 SKU: ONGALC11
SBC technology
Dimensions: 3.9 ft. x 0.03 ft.
Vinyl-coated steel cable
Velcro strap included
Security rating: 30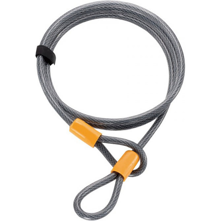 SKU: ONGALC21
Vinyl-coated steel cable
Swedged loops
Velcro strap included
Security rating: 30
SBC technology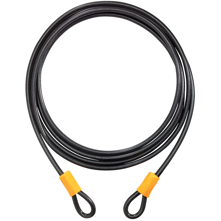 Your Price:
$14.95
$18.95 $4.00 (21%)
In Stock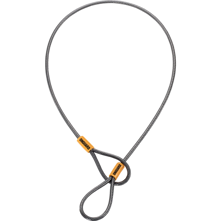 SKU: ONGALC55
Vinyl-coated steel cable
Velcro strap included
SBC technology
Security rating: 20
Dimensions: 1.74 ft. x 0.02 ft.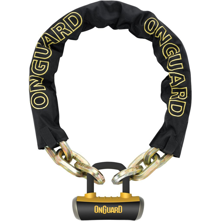 SKU: ONGBC4P
3.5 in. titanium-reinforced chain with U-lock
Five laser cut keys
One micro-light key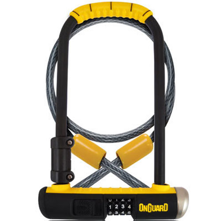 SKU: ONGBCDT
9" Shackle with 4 ft. Braided Steel Cable
5 Laser Cut Keys
Combo U-Lock
13mm Steel Shackles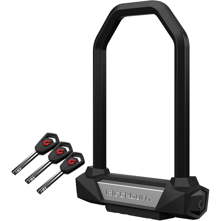 SKU: BKBFU18
Dimensions: 180 mm. x 107 mm.
14 mm. hardened steel shackle
Anti-scratch liner
Dual-bolt lock mechanism
Three laser-cut keys with key-replacement program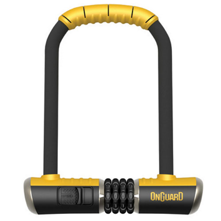 SKU: ONGBCST
X2P Double Bolt
Snap-Lock Quick Release
5 Laser Cut Keys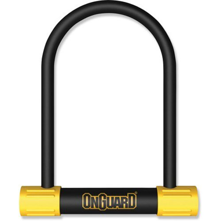 SKU: ONGBLST
X2P Double Bolt
13mm Steel Shackle
Snap Lock Quick Release
Micro Light and 4 Extra Grip Keys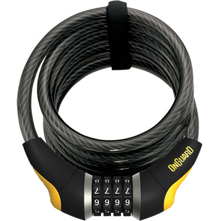 SKU: ONGDCCL
Length: 6 ft.  
Thickness: 12 mm.
Braided steel material with vinyl coating
Four-digit combination lock
Mounting bracket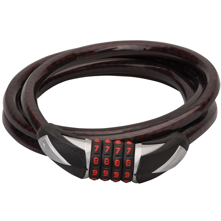 SKU: BKBAC
Kevlar layer
4-digit resettable combination
6 ft. x 0.47 in. braided steel cable
Compatible with many bikes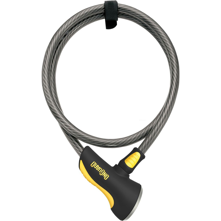 SKU: ONGAKCL
Weight: 0.95 lbs. 
Security rating: 40
Micro-light key
Five laser cut keys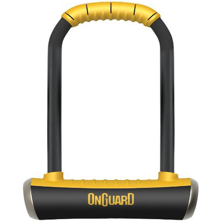 SKU: ONGPST
X4P locking mechanism
TriRadius steel shackle
Snap-Lock mounting bracket
Five laser-cut keys
Dimensions: 4.53 X 9.06 in.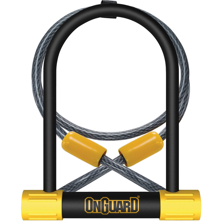 SKU: ONGBDT
4-braided steel cable
X2 Power double bolt
M-Cylinder
LED micro-light