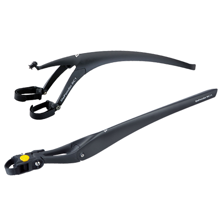 SKU: TPKDRFS
Material: injected plastic
QR seatpost attachment
Adjustable strap system
Center bolt clip
DuaLink angle adjustment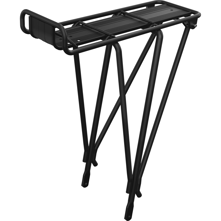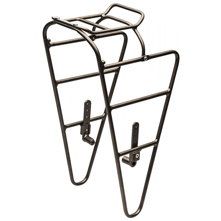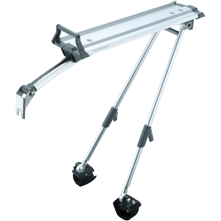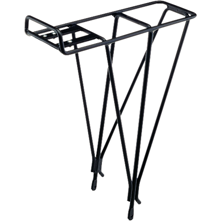 SKU: BKBEX1E
Weight (with packaging): 1.5 pounds
Carrying Capacity:  40 lbs / 18.2kg
Three Strut Design
9 mm Gauge Aircraft-grade Aluminum Rod
26ƒ and 700c Frame/Tires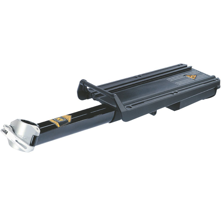 SKU: TPKMBRE
QR mechanism
Weight capacity: 15 lbs. 
Safety reflector included
Material: Aluminum Beam
Dimensions: 20 x 5 x 3.3 in.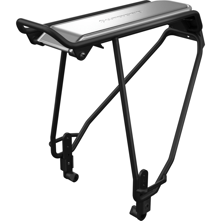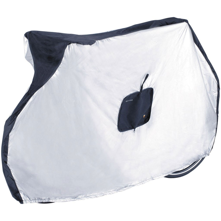 SKU: TPKBC
Folds to a compact size
190T Nylon
Lightweight 10.56 oz.
Protects your bike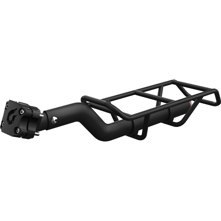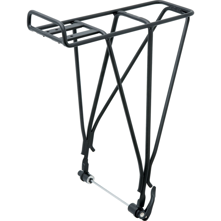 SKU: BKBEX1ED
Low mounting points
Three-strut design
QR skewer included
12 mm gage aircraft-grade aluminum rod
Compatibility with Copilot child seats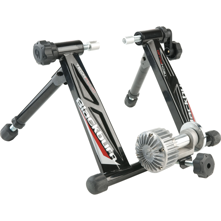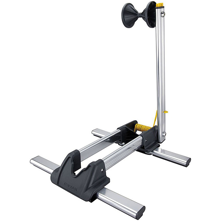 SKU: TPKLBSSL
Material: Aluminum / plastic
Spring-loaded arm
Color: silver
Foldable design
Weight capacity: 44 lbs.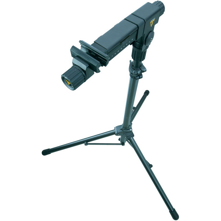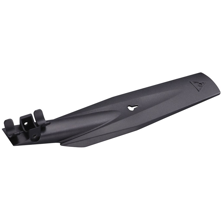 SKU: TPKMDF
Injection-molded, engineering-grade plastic
Clip-on design
Dimensions: 12.2 x 3 x 2 in.