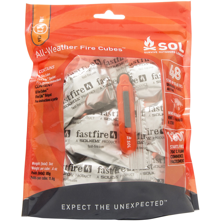 Your Price:
$9.99
$10.00 $0.01 (0%)
In Stock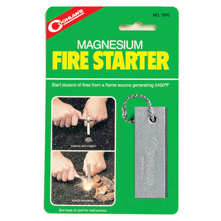 SKU: CLNMFS
Magnesium
Flame source of 5400 °F (2982 °C)
0.1 lb. weight (with packaging)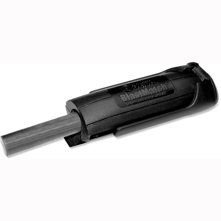 SKU: ULTBMFSN
4,000 Strikes Life
3 times the heat of a match
Compact in size
All weather
Performs in all environments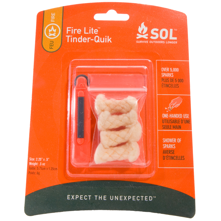 SKU: ADKSFLK
Creates over 5,000 sparks
4 Tinder Quick Dry Fuel Impregnated Tinder Wicks
Operable in one hand
Resealable Dry Flex Bag
Weight: 6 oz.
Your Price:
$7.99
$10.00 $2.01 (20%)
In Stock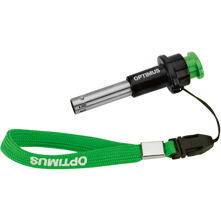 SKU: OPTSPI
Easy and reliable
Comes with a lanyard
Piezo technology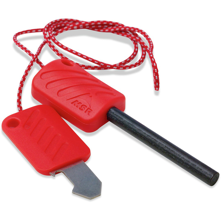 SKU: MSRSI
Weatherproof
Produces 5,500 F
Lasts longer than average lighters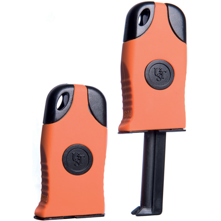 SKU: ULTSFS
Ignites fires in most adverse environments
Grip is rubberized
One-Handed operation
Weighs less than an ounce
Made of Silicone material
Starting at:
$6.99
$7.99 $1.00 (13%)
In Stock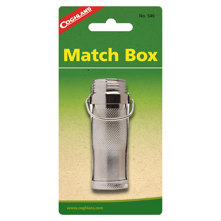 SKU: CLNMBB
Match holder 
Watertight seal
Nickel-Plated brass construction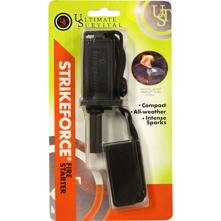 SKU: ULTSFFSN
Compact and tough
Three times heat of a regular match
All Weather Fire Starter System
Wetfire Tinder
4,000 strikes
Your Price:
$18.99
$24.95 $5.96 (24%)
In Stock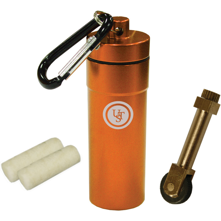 SKU: ULTSFSK
Complete Kit
Includes Case
Features Carabiner For Keychain Attachment
Micro SparkWheel
Two LightMe Tinders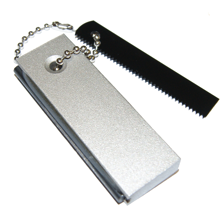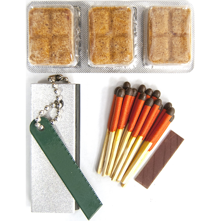 SKU: LFLFSK
Lifeline Survival matches
Magnesium flint
Solid fuel cubes
Weight with packaging: 0.25 lbs.
Your Price:
$8.99
$13.99 $5.00 (36%)
In Stock