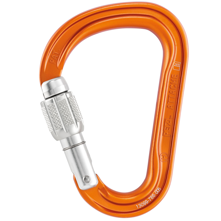 SKU: PZLAC
Key-Lock
H-Shaped Cross-Section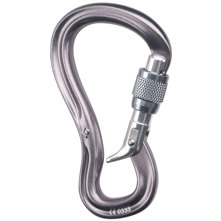 SKU: BKDGS
Patent-pending design
Hot-forged construction
I-beam spine
Easy-to-use
Screwgate sleeve
Your Price:
$16.95
$19.95 $3.00 (15%)
Out of Stock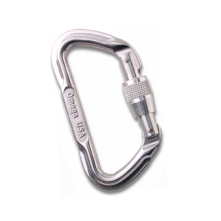 SKU: OMPLSLDC
Locking mechanism
Classic D shape
Hooded gates
Tapered nose
CE certified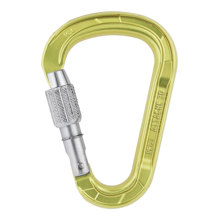 SKU: PZLA3
37 % lighter and 15 % thinner
Gru-V locking sleeve 
Fluid gate design
Keylock system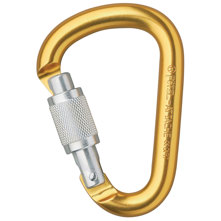 SKU: PZLAT
Compact, lightweight and easy to handle
Pear shape facilitates
Key lock system
Gate opening: 20 mm
Breaking strength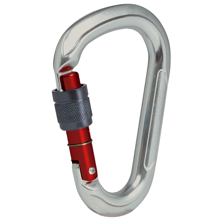 SKU: MMTHEC
Breaking load lengthwise: 23
Breaking load open: 9
Breaking load across: 9
Inverted-pear shape
Weight: 3 oz.
Your Price:
$11.95
$12.95 $1.00 (8%)
Out of Stock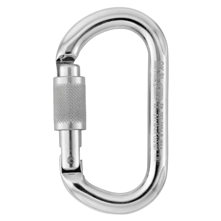 SKU: PZLOK
Symmetric shape 
Oval shape works great with pulleys
Keylock system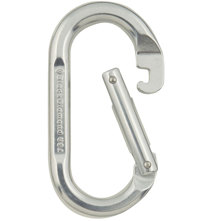 SKU: BKDOVC
Large carrying capacity
Uniform shape
Symmetrical design
Open gate strength: 6 kN
Closed gate strength: 18 kN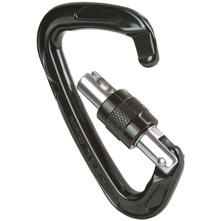 SKU: MDRSTSGC
Aircraft-grade 7075-T6 Aluminum
Black body and silver gate
Gate system: Screw-lock
Open gate strength: 9 kN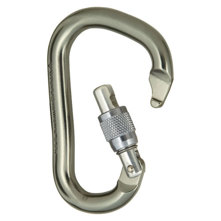 SKU: BKDRLS
Square hinge end
Slightly curved spine 
Keylock nose
One-hand operable 
Twistlock
Your Price:
$8.95
$9.95 $1.00 (10%)
Low Stock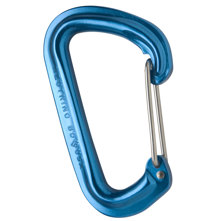 SKU: BKDNEC
HotWire strong
Full-function design 
Large gate opening
Hooded nose
Rope-bearing surface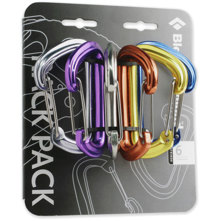 SKU: BKDNECR
Six-piece Color-coded Black Diamond Neutrinos
Racking Carabiner
Ultra-light
All-purpose
Easy Indexing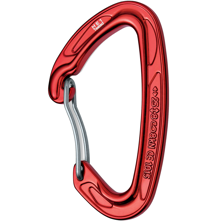 SKU: MDRULBWC
25 kN Major Axis
8 kN Minor Axis
8 kN Open Gate
92 mm. x 54 mm.
Gate Opening 22 mm.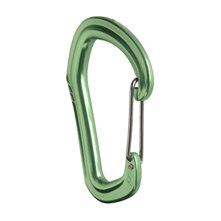 SKU: BKDLWC
Sleek style on hot-forged structure
Easy-clipping, deep-basket
0.94 in. gate opening
Ridge on the spine
Hooded nose
Your Price:
$7.99
$8.99 $1.00 (11%)
In Stock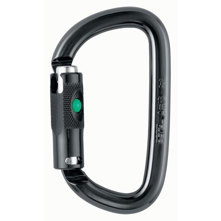 SKU: PZLAB
Specially adapted for attaching equipment
For use at the end of a lanyard
Excellent strength-to-weight ratio
Keylock system 
Red indicator