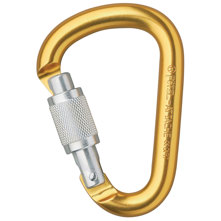 SKU: PZLAT
Compact, lightweight and easy to handle
Pear shape facilitates
Key lock system
Gate opening: 20 mm
Breaking strength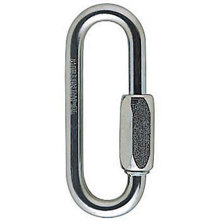 SKU: PZLGO
Weight: 60 g
Strength : 25 kN major axis, 10 kN cross-loaded
Material: steel, galvanized steel
3-year guarantee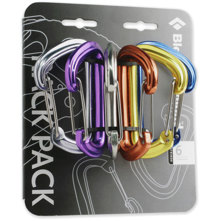 SKU: BKDNECR
Six-piece Color-coded Black Diamond Neutrinos
Racking Carabiner
Ultra-light
All-purpose
Easy Indexing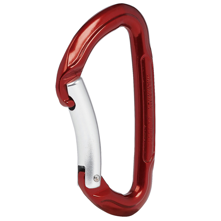 SKU: MMTEKLCB
Breaking load lengthwise: 23
Breaking load open: 8
Breaking load across: 8
Weight: 1.55 oz
Bent gate design
Your Price:
$6.95
$7.95 $1.00 (13%)
Out of Stock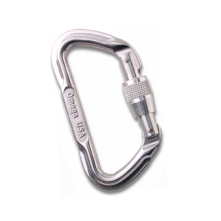 SKU: OMPLSLDC
Locking mechanism
Classic D shape
Hooded gates
Tapered nose
CE certified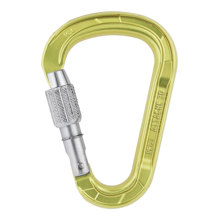 SKU: PZLA3
37 % lighter and 15 % thinner
Gru-V locking sleeve 
Fluid gate design
Keylock system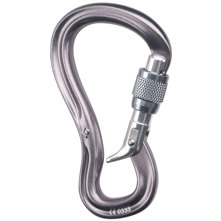 SKU: BKDGS
Patent-pending design
Hot-forged construction
I-beam spine
Easy-to-use
Screwgate sleeve
Your Price:
$16.95
$19.95 $3.00 (15%)
Out of Stock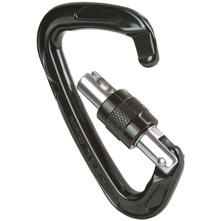 SKU: MDRSTSGC
Aircraft-grade 7075-T6 Aluminum
Black body and silver gate
Gate system: Screw-lock
Open gate strength: 9 kN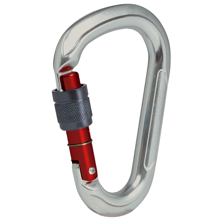 SKU: MMTHEC
Breaking load lengthwise: 23
Breaking load open: 9
Breaking load across: 9
Inverted-pear shape
Weight: 3 oz.
Your Price:
$11.95
$12.95 $1.00 (8%)
Out of Stock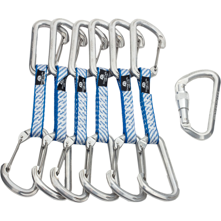 SKU: OMPDDQ6
Reduce rope drag
Prevents accidental dislodging
Gates opposite each other
6 Pack of quick draws
Free classic keylock screw-lok biner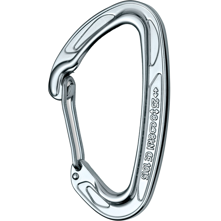 SKU: MDRULSWC
25 kN major axis
8 kN minor axis
8 kN open gate
92 mm. x 54 mm.
23 mm. gate opening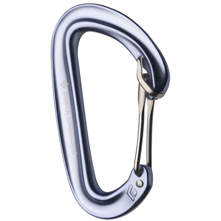 SKU: BKDOCN
Stainless steel wire hood design
Snag-free key lock
Hot-forged construction
Gate Opening: 0.87 in
Open gate strength: 1,574 lbf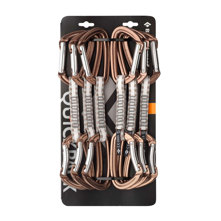 SKU: BKDPQP
Top straight-gate Positron
Bottom bent-gate Positron
Dynex dogbone
Dual keylock noses
Straitjacket insert
Your Price:
$73.95
$87.95 $14.00 (16%)
In Stock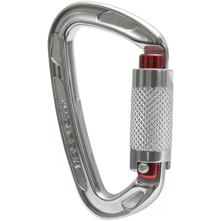 SKU: MDRUTTC
Gate type: twistlock 
Shape: offset-D
Open gate strength: 9 kN 
Dimensions: 3 x 2 x 1 in.
SKU: BKDLWQD
Draw-friendly surface
Geometrically optimized design
Hot-forged, key lock Dynotron top carabiner
LiveWire wiregate lower carabiner
Hooded nose protection
Your Price:
$19.95
$23.95 $4.00 (17%)
In Stock