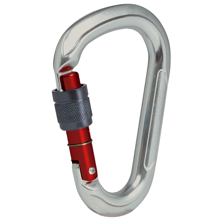 SKU: MMTHEC
Breaking load lengthwise: 23
Breaking load open: 9
Breaking load across: 9
Inverted-pear shape
Weight: 3 oz.
Your Price:
$11.95
$12.95 $1.00 (8%)
Out of Stock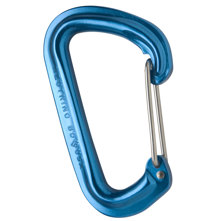 SKU: BKDNEC
HotWire strong
Full-function design 
Large gate opening
Hooded nose
Rope-bearing surface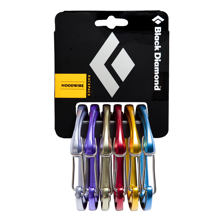 SKU: BKDHRP
Pack of six
Hot-forged construction
Patent-pending stainless steel wire hood
Lightweight design
Anodized in Camalot, C3 and X4 colors for easy identification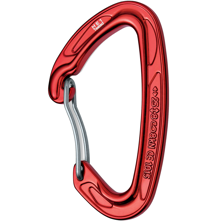 SKU: MDRULBWC
25 kN Major Axis
8 kN Minor Axis
8 kN Open Gate
92 mm. x 54 mm.
Gate Opening 22 mm.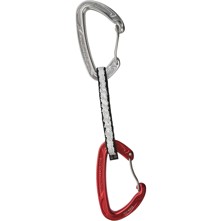 SKU: MDRUWQ
Rubber gasket tight end
Ultra slim and ultra strong
Ready to use
Weight: 4 oz.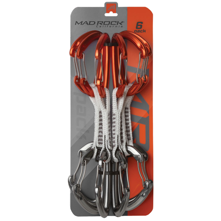 SKU: MDRCQ6
Easy to handle
Essential Climbing Tool
Ideal for sport climbing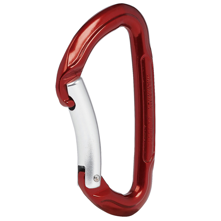 SKU: MMTEKLCB
Breaking load lengthwise: 23
Breaking load open: 8
Breaking load across: 8
Weight: 1.55 oz
Bent gate design
Your Price:
$6.95
$7.95 $1.00 (13%)
In Stock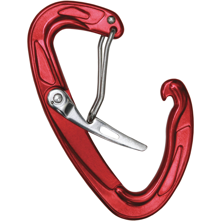 SKU: MDRTWC
Lightweight
Made from aluminum
High resistance
D-shaped
Wire gate type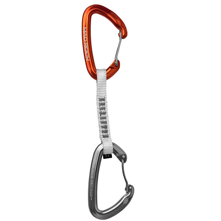 SKU: MDRCQ
Easy to handle
Weight: 3.06 oz.
Strength rating: 26 KN
Two wire gate carabiners
?Dyneema dog bones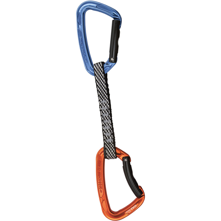 SKU: MDRSTQ
Quickdraw
Lightweight
Keylock feature
Made from Super Tech Bent
Straight with dogbone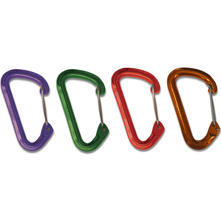 SKU: OMPDIWC4
Includes four anonized wire gate carabiners
Saves time when sorting gear
Various colors
Robust construction
Your Price:
$26.99
$27.75 $0.76 (3%)
In Stock