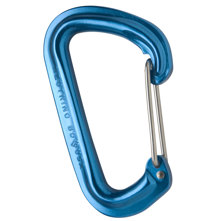 SKU: BKDNEC
HotWire strong
Full-function design 
Large gate opening
Hooded nose
Rope-bearing surface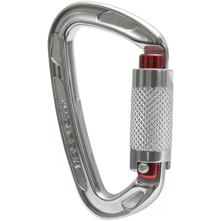 SKU: MDRUTTC
Gate type: twistlock 
Shape: offset-D
Open gate strength: 9 kN 
Dimensions: 3 x 2 x 1 in.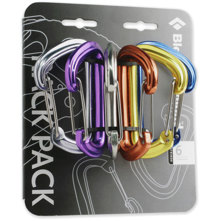 SKU: BKDNECR
Six-piece Color-coded Black Diamond Neutrinos
Racking Carabiner
Ultra-light
All-purpose
Easy Indexing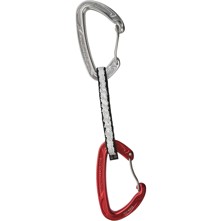 SKU: MDRUWQ
Rubber gasket tight end
Ultra slim and ultra strong
Ready to use
Weight: 4 oz.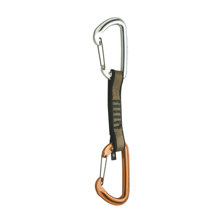 SKU: BKDFWQD
Dual quicksilver wiregates ensure safety
Closed Gate Strength 24 kN, 5395 lbf
Open Gate Strength : 8 kN, 1798 lbf
Minor Axis Strength : 7 kN, 1574 lbf
Dogbone/Runner Strength : 22 kN, 4946 lbf
Starting at:
$9.99
$10.95 $0.96 (9%)
In Stock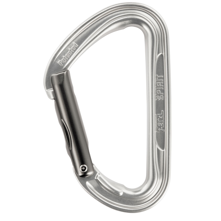 SKU: PZLSPN
H-shaped profile
Wider contact surfaces 
Great general purpose carabiner 
Anodized 
Durable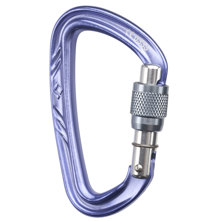 SKU: BKDNS
Hot-forged Construction
Secure Screwgate Sleeve Design
Snag-free Keylock Nose
SKU: BKDLWQD
Draw-friendly surface
Geometrically optimized design
Hot-forged, key lock Dynotron top carabiner
LiveWire wiregate lower carabiner
Hooded nose protection
Your Price:
$19.95
$23.95 $4.00 (17%)
In Stock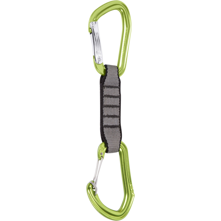 Your Price:
$19.95
$23.95 $4.00 (17%)
In Stock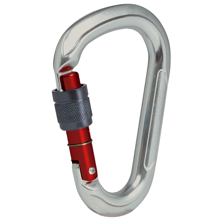 SKU: MMTHEC
Breaking load lengthwise: 23
Breaking load open: 9
Breaking load across: 9
Inverted-pear shape
Weight: 3 oz.
Your Price:
$11.95
$12.95 $1.00 (8%)
In Stock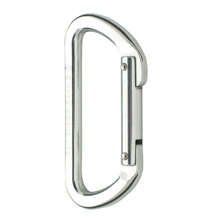 SKU: BKDLDC
Weight: 0.4 lb (with packaging)
D-shape
Low-profile nose
Fits through small pins and hangers
0.59 in gate opening
Your Price:
$4.99
$5.50 $0.51 (9%)
In Stock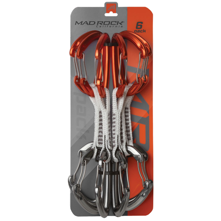 SKU: MDRCQ6
Easy to handle
Essential Climbing Tool
Ideal for sport climbing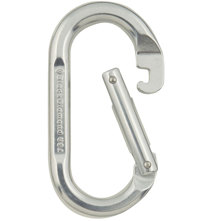 SKU: BKDOVC
Large carrying capacity
Uniform shape
Symmetrical design
Open gate strength: 6 kN
Closed gate strength: 18 kN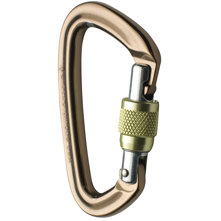 SKU: BKDPS
Deep basket
Keylock nose
Locking gate
Wide gate opening
Functional shape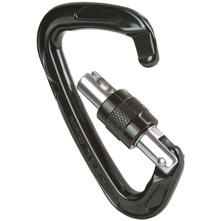 SKU: MDRSTSGC
Aircraft-grade 7075-T6 Aluminum
Black body and silver gate
Gate system: Screw-lock
Open gate strength: 9 kN