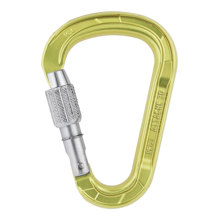 SKU: PZLA3
37 % lighter and 15 % thinner
Gru-V locking sleeve 
Fluid gate design
Keylock system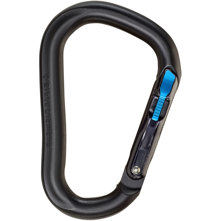 SKU: BKDMR
Magnetron gate design
Key lock nose
RockLock shaped square hinge
Single-hand operable
Curved spine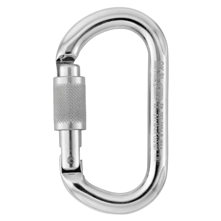 SKU: PZLOK
Symmetric shape 
Oval shape works great with pulleys
Keylock system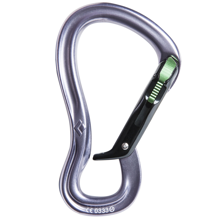 SKU: BKDMG
Key lock nose
Unique gate design with auto-lock
Gridlock shape
I-beam spine transitions
Weight: 3 oz.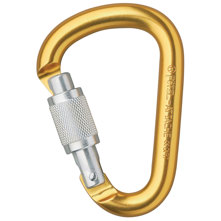 SKU: PZLAT
Compact, lightweight and easy to handle
Pear shape facilitates
Key lock system
Gate opening: 20 mm
Breaking strength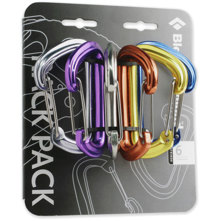 SKU: BKDNECR
Six-piece Color-coded Black Diamond Neutrinos
Racking Carabiner
Ultra-light
All-purpose
Easy Indexing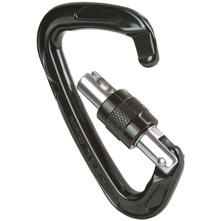 SKU: MDRSTSGC
Aircraft-grade 7075-T6 Aluminum
Black body and silver gate
Gate system: Screw-lock
Open gate strength: 9 kN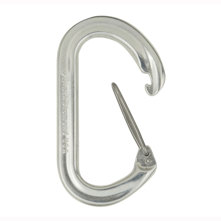 SKU: BKDOWC
Sleek, symmetrical design
Thinner body than classic Oval
Wire gate type
Resists whiplash and freezing
Open gate strength: 7 kN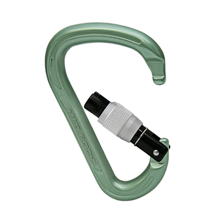 SKU: MDRHHSC
Hot Forged
Weight: 2.8 oz.
Major Axis strength is 29 kN
112 mm. in length
25 mm. of Gate Clearance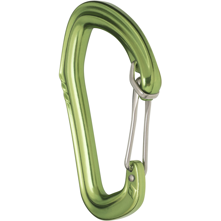 Your Price:
$8.95
$10.95 $2.00 (18%)
In Stock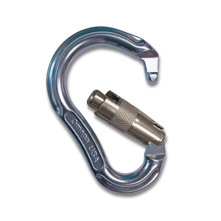 SKU: OMPJKQC
Easy on your rope
23 kN closed gate strength
8 kN open gate strength
10 kN minor axis strength
Wide gate opening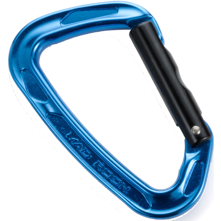 SKU: MDRSTSC
Color: blue
Gate type: straight
Shape: offset-D
Open gate strength: 9 kN
Dimensions: 4 x 2 x 1 in.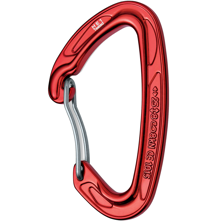 SKU: MDRULBWC
25 kN Major Axis
8 kN Minor Axis
8 kN Open Gate
92 mm. x 54 mm.
Gate Opening 22 mm.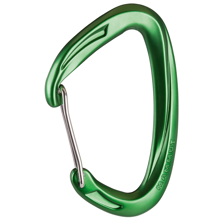 SKU: MMTCWG
Lightweight Construction
Resists Freezing and Clogging
Saves Weight
D-Shape
Carabiner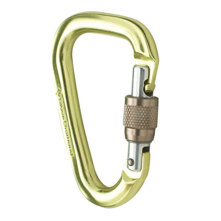 SKU: BKDMPS
Large rope-bearing surface
Keylock nose prevents snagging
Slightly smaller than the Rocklock
Sleeve locks on biner's gate
Cold-forged 7075-T6 aircraft-quality aluminum frame
Your Price:
$10.95
$11.95 $1.00 (8%)
In Stock