SunnySports.com has a huge selection of
socks
and
underwear
to keep yourself warm and comfortable. Our socks and underwear come from top brands like SmartWool and Bridgedale which ensure durability and warmth while outdoors. Don't forget about sports bras, belts and gaiters either. We also have great outdoor and weather proof wallets to keep your valuables safe on your next outdoor adventure.
Top Rated Gear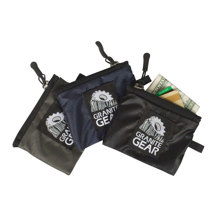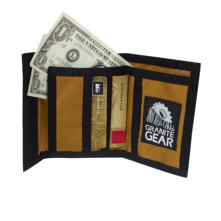 SKU: GGRWL
Great for travel.
Sturdy, lightweight nylon
Three credit card slots
Closed size: 5 inch x 3.5 inch.
Open size: 5 inch x 8.5 inch.