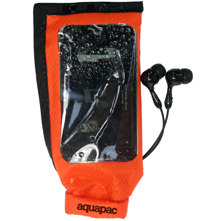 SKU: APCSI
Fits iPhone, iPods, and other brands 
For trail running, snowboarding, and cycling
Rain-Flap for headphone jack port
70D Polyurethane (PU) coated rip-stop nylon
Headphone jack excepts
Your Price:
$20.95
$23.95 $3.00 (13%)
In Stock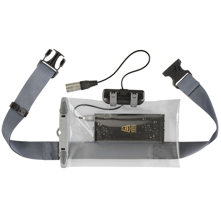 SKU: APC558
Element protection
For Small Electronic Devises
Dimensions: 9.75 in. x 8.75 in.
Device Buttons and Switches Usable 
Floats 
Your Price:
$77.95
$89.95 $12.00 (13%)
In Stock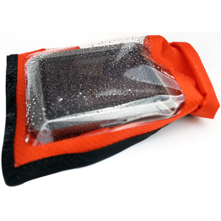 SKU: APCSPCSM
Touchscreens accessible through the case
Patent-pending window design
Full use of camera phones
Designed for iPhone and anything smaller
Snug fit on an iPhone.
Your Price:
$19.95
$22.50 $2.55 (11%)
In Stock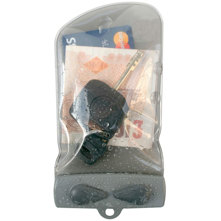 SKU: APC608
For small items
Waterproof Rating: 3-Submersible 15 ft. 
Floats 
100% PVC-Free - 100% Recyclable
For climates between +122°F to -40°F
Your Price:
$17.99
$19.99 $2.00 (10%)
In Stock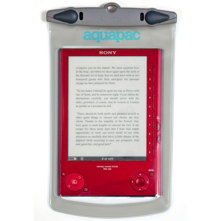 SKU: APC658
Ideal for all weather conditions
Clear front design
Resists submersions of 15 ft.
Suitable for swimming and snorkeling
Floating device
Your Price:
$27.95
$32.00 $4.05 (13%)
In Stock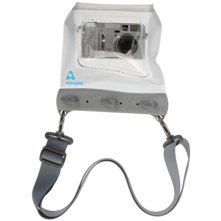 SKU: APC448
LENZFLEX material
Waterproof Rating: 3-Submersible 15 ft. 
Floats 
100% PVC-Free 100% Recyclable
Resistant from +122°F to -40°F
Your Price:
$44.95
$49.99 $5.04 (10%)
In Stock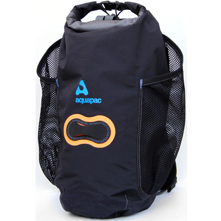 SKU: APCWDBP
Material: TPU-coated fabric with taped seams
IPX6 Stormproof rating
Sternum and waist straps
Effective waterproofing
Carabiner lashes
Starting at:
$89.95
$99.95 $10.00 (10%)
In Stock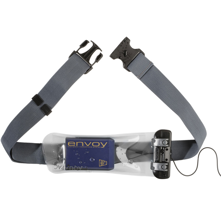 SKU: APC158
Protection from water, dirt, dust, and sand
Controls usable through case
Aqua-Clip closure with twist levers
Case floats 
Material: Durable TPU
Your Price:
$56.95
$64.95 $8.00 (12%)
In Stock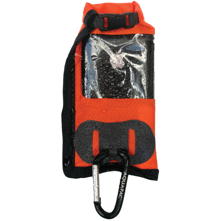 SKU: APCMSPC
For all outdoor activities
Full use of touch-screen functions
Patent-pending window design
IPX6 Waterproof rating
Fire-Hose Proof
Your Price:
$19.95
$22.50 $2.55 (11%)
In Stock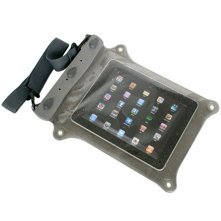 SKU: APC668
Easily floats
High-frequency welded seams
Injection-molded plastic seal
Allows iPad's touchscreen use
Ensures protection from dust and more
Your Price:
$39.95
$44.99 $5.04 (11%)
In Stock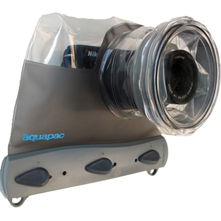 SKU: APC451
Material: TPU with optically clear acrylic lens
3 desiccant sachets
Submersible to 5 m. for 30 minutes
Fits most Compact System and Bridge cameras
Case with shoulder strap
Your Price:
$114.95
$129.95 $15.00 (12%)
In Stock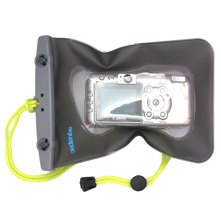 SKU: APC418
5 desiccant sachets
Ultra-clear optical quality LENZFLEX
Submersions of 15feet for at least 30 minutes
Floats
3-year warranty
Your Price:
$34.99
$39.99 $5.00 (13%)
In Stock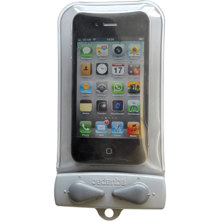 SKU: APC098
Normal funtions
Dust, dirt, and sand protection
High-frequency welded seams
Aquaclip
Waterproof Rating: Submersible
Your Price:
$26.99
$29.99 $3.00 (10%)
In Stock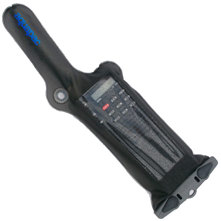 SKU: APC248
Little or no loss of volume
Hard to tear or reap apart
Suitable for left & right hand antenna
15 feet water proof
Floats
Your Price:
$30.95
$34.99 $4.04 (12%)
In Stock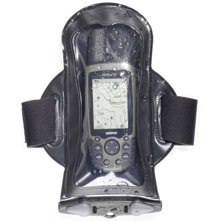 SKU: APC218
For handheld GPS, phones, and two-ways
Dust and sand-proof
Waterproof Rating: 3-Submersible 15 ft.
Airtight seal
100% PVC-Free 100% Recyclable
Your Price:
$39.95
$44.99 $5.04 (11%)
In Stock