SunnySports.com has camping chairs, hammocks, folding tables and other camp furniture you need to make your campsite feel like home. Shop our selection of camp furniture and get cozy on your next camping trip! Make your campsite even more like home by shopping our selection of
sleeping bags
,
camping tents and shelters
, and
sleeping pads
to complete your comfortable camping experience.
Sale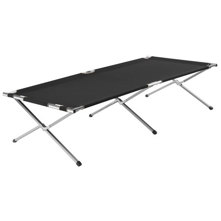 SKU: ERKCC
Camping cot oversized for sleeping comfort
Constructed of aluminum and steel
The frame is strong yet lightweight
Large sized cot assembles quickly
Stores small items for easy access
Regular: $95.95 $26.00 (27%)
Your Price:
$69.95
In Stock
Top Rated Gear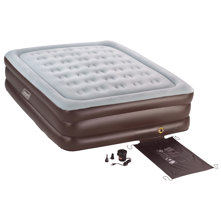 List: $99.99 $30.04 (30%)
Starting at:
$69.95
Low Stock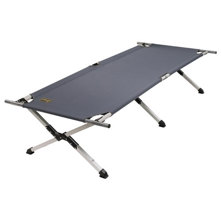 SKU: SMJEC
Fabric: 600D x 300D Polyester
Frame: Aluminum with Steel End-Bars
Dimensions: 28 in. x 76 in. x 17 in.
Weight Capacity: 325 lbs.
Product Weight: 16 lbs.
List: $84.95 $19.00 (22%)
Your Price:
$65.95
Low Stock