Emergency and Survival for Camping and Outdoors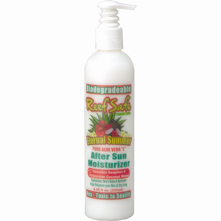 SKU: AQURSES
Pure aloe vera "L"
Hawaiian sea plant
Polynesian coconut water
Non-toxic for marine life
Light to carry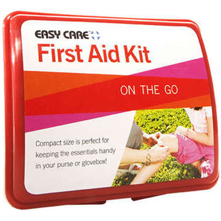 SKU: ADKFAOTG
Durable Hard Case
Compact Size
Supplies for cuts and scrapes
Weight: 3 oz. 
4.1875 in. x 3.5 in. x 1.5 in.
Your Price:
$2.39
$2.99 $0.60 (20%)
In Stock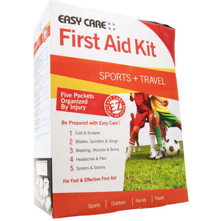 SKU: ADKFAS
5 pocket Easy Care First Aid Organization
Essential First Aid components
Soft carry case
For cuts, wounds and sprains
Weight: 0.7 lb.
Your Price:
$7.99
$9.99 $2.00 (20%)
In Stock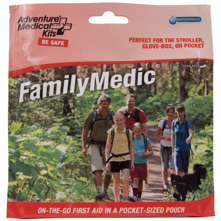 Your Price:
$7.99
$10.00 $2.01 (20%)
In Stock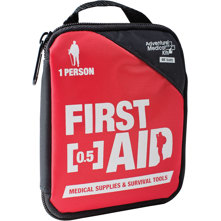 SKU: ADKAFA5
Durable nylon bag
Waterproof inner bags
Bandages
After Bite Wipe Medication
Mini Rescue Howler Whistle
Your Price:
$4.99
$6.00 $1.01 (17%)
In Stock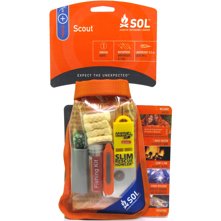 SKU: ADKSSP
Compact, lightweight, waterproof dry bag
Heat-Sheets Survival Blanket
Liquid-filled button compass and Survival Fishing Kit
Mini Rescue Signal Mirror and Howler Whistle
Waterproof Survival Matches and Tinder-Quick
Your Price:
$21.49
$26.00 $4.51 (17%)
In Stock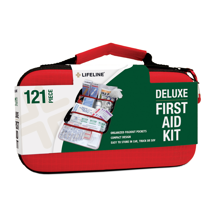 SKU: LFLHSFKDL
Sturdy Hard-Shell Foam Carry Case
An Emergency Whistle
20 3/8" X 1-1/2" Bandage
Antihistamine Packet
Antiseptic Towelette
Your Price:
$18.95
$29.99 $11.04 (37%)
In Stock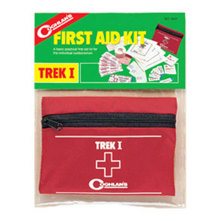 SKU: CLNFAK1
1 in. x 10 yds. cohesive gauze
Four 3 x 3 in. gauze pads
Two butterfly closures and five mini strips
Six 1 x 3 in. fabric bandages
One knuckle fabric bandage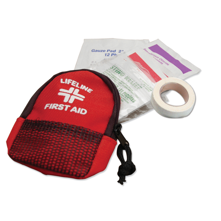 SKU: LFLMDP
Soft-Sided Carry Case
Antiseptic Towelette
10 3/8" X 1-1/2" Bandage
Adhesive Tape Roll
Your Price:
$4.49
$4.99 $0.50 (10%)
In Stock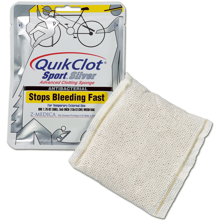 Starting at:
$10.99
$40.00 $29.01 (73%)
In Stock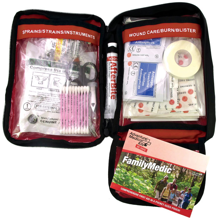 SKU: ADKFAFK
Family medical kit
Comprehensive first-aid guide
Handy kit-within-a-kit
Set of bandages
Gloves
Your Price:
$24.99
$30.00 $5.01 (17%)
In Stock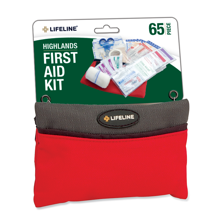 SKU: LFLHFAK
1 Soft-Sided Carry Case
1 First Aid Guide
1 Lip Balm
1 Acetaminophen Packet
10 3/8" X 1-1/2" Bandage
Your Price:
$8.95
$12.99 $4.04 (31%)
In Stock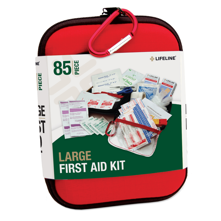 SKU: LFLHSFKLR
Sturdy Hard-Shell Foam Carry Case 
First Aid Guide
Emergency Whistle 
20 3/8" X 1-1/2" Bandage 
Antiseptic Towelette
Your Price:
$14.95
$19.99 $5.04 (25%)
In Stock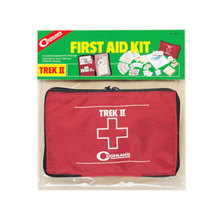 SKU: CLNFAK2
One 1 in. x 10 Yds. cohesive gauze
Six 3 x 3 in. gauze pads
Four butterfly closures
Six 1 x 3 in. fabric bandages
Two fabric knuckle bandages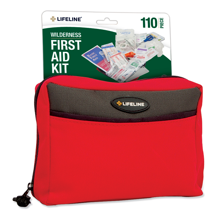 SKU: LFLWFAK
Soft-sided Carry Case
First Aid Booklet
1 Pair of Vinyl Gloves
Single Edge Razor Blade
Small Instant Cold Pack
Your Price:
$19.99
$29.99 $10.00 (33%)
In Stock