Camping lanterns | Camping Lights | Headlamp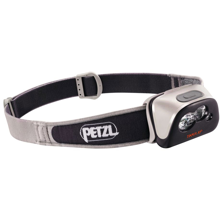 SKU: PZLTX
Constant brightness
Modes, lighting colors adapt
Burn time management
Easy to use push button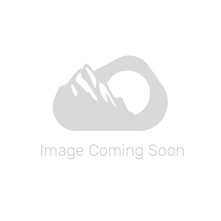 SKU: PTCAPRB
Last up to 5 times longer
Lightweight Batteries
2 CR123 lithium batteries
Burn Time 35 hours
4 Ultrabright Leds, Maxbright Led. 2 
Your Price:
$5.95
$7.99 $2.04 (26%)
In Stock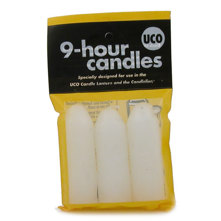 SKU: UCORCR
Special wax formula
Burns for 9 hours
Candles custom designed for UCO lanterns
New designed wick size
Burns cleaner, less smoke
Your Price:
$3.49
$3.95 $0.46 (12%)
In Stock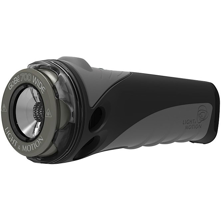 SKU: LNMGW
700 Lumens
60-Degree Flood Beam
Waterproof
Highest Level Cree LED
Custom-Engineered Reflector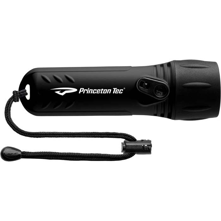 SKU: PTCTLN
3-Watts Max Bright LED ,Lumens: 126
30 Hour Burn Time ,8 AA Batteries (included)
LED Life: 10,000 hrs. ,Depth Rated: 330 ft.
Wrist Lanyard , Weight: 12.87 oz. with Batteries
Regulated LED/ Constant Brightness
Your Price:
$46.95
$59.99 $13.04 (22%)
In Stock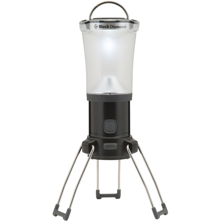 SKU: BKDAN
DoublePower LED with 80 lumens
Dual reflector system
Power meter  and Dimming switch
Double-hook hang loop
Collapsible and Extremely lightweight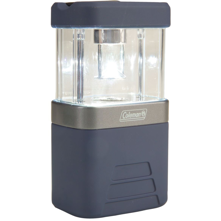 SKU: CMNE4APAL
Lightweight design, collapsible to half size
Shock-resistant and non-slip ABS outer shell
Lower case is durable metalized
4 modes - high, low, emergency strobe and off
Uses 4 AA cell
Your Price:
$21.95
$24.95 $3.00 (12%)
In Stock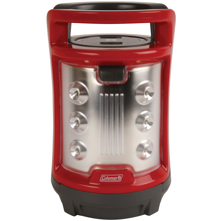 SKU: CMNC6DL
Two removable panels
One lantern, two individual lights
56 hour run time
Rechargeable, disposable batteries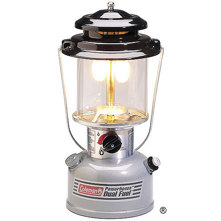 SKU: CMNPHDFL
Dual fuel lantern
2 mantle lighting
Holds 2 pints
Liquid Fuel or unleaded gasoline
Burn time 7 hrs. (high), 14 hrs. (low)
Your Price:
$83.95
$99.99 $16.04 (16%)
In Stock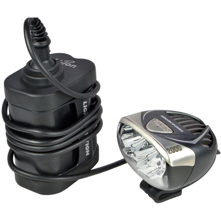 SKU: LNMSE
Custom-Engineered Bi-Conic Reflector
6-LED Array
Uses the Best CREE LEDs
2000-Lumens Output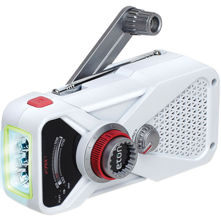 SKU: ETNFMR
Headphone Jack
Receives AM and FM Radio
Glow in the Dark
LED Flashlight
Receives NOAA Weather Band Radio Stations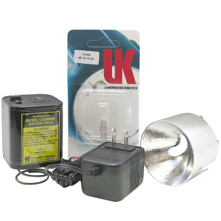 SKU: UKTRKC4
10W Xenon-filled lamp
Reflector
NiCad battery pack
AC charger with two-blade American style plug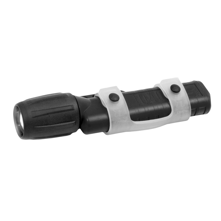 SKU: UKTMQE
Hands-free mask strap attachment
Lamp: 1-watt eLED
Lumens: 77
ABS polycarbonate body
Rubber, shock-resistant bezel cover
Your Price:
$37.95
$44.95 $7.00 (16%)
In Stock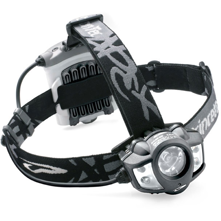 SKU: PTCAPX
Power: 275 lumens  
Waterproof level: 2
One Maxbright and four Ultrabright LEDs
Burn time: 150 hours
Weight with packaging: 0.85 lbs.
Your Price:
$72.95
$89.99 $17.04 (19%)
In Stock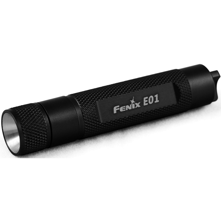 SKU: FNXECF
Nichia white GS LED
Constant brightness: 10 Lumens
21-hour working time
Aircraft-grade aluminum
Durable Type III hard anodized finish