Watches and Timers for Hiking and Camping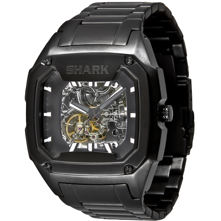 SKU: FST101828
3-Hand Automatic Quartz Movement
Mineral crystal lens, Luminous hands
Water Resistant up to 50 meters
Case Width: 1.9 in. (48 mm.)
Stainless Steel Case and Bracelet
Your Price:
$169.95
$245.00 $75.05 (31%)
In Stock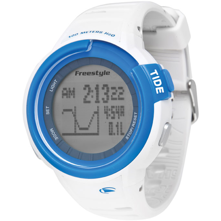 Your Price:
$69.95
$100.00 $30.05 (30%)
In Stock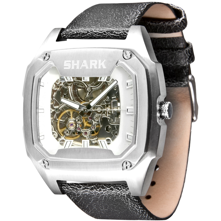 SKU: FST101829
3-Hand Automatic Quartz Movement
Mineral crystal lens, Luminous hands
Water Resistant up to 50 meters
Case Width: 1.9 in. (48 mm.)
Distressed leather strap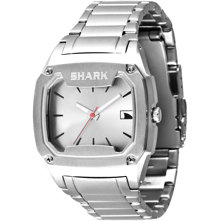 SKU: FST101817
Full-metal jacket, Medium, large wrists
Stainless steel bracelet, Mineral crystal lens
Analog 3-hand movement, Luminous hands
Case width 1.18 in., Owner's manual
Water resistant to 165 ft.
Your Price:
$94.95
$135.00 $40.05 (30%)
In Stock
SKU: UZI1
Screw down crown, screw on case
Hardened mineral crystal
Rotating bezel
Water resistant up to 660 ft.
Cased in Black-finish Stainless Steel
Your Price:
$89.95
$119.99 $30.04 (25%)
In Stock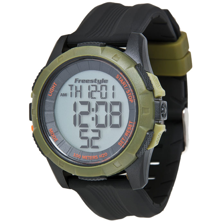 Your Price:
$54.95
$75.00 $20.05 (27%)
In Stock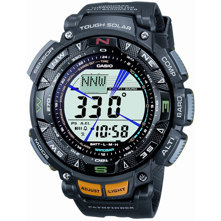 SKU: CASPAG2401
Tough Solar Power
Thermometer
Display range: -10 to 60 C (14 to 140 F)
Display unit: 0.1 C (0.2 F)
Sunrise/Sunset Data
Your Price:
$169.95
$250.00 $80.05 (32%)
In Stock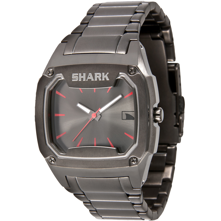 SKU: FST101819
Medium, large wrists, Full-metal jacket
Stainless steel bracelet, Mineral crystal lens
Analog 3-hand movement, Luminous hands
Water resistant to 165 ft.
Limited lifetime warranty
Your Price:
$109.95
$160.00 $50.05 (31%)
In Stock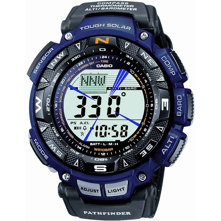 SKU: CASPAG240B2
Low Temperature Resistant (-10 C / 14 F)
330 feet (100 meters) Water Resistant
Duplex LCD
Countdown Timer
31 times zones (48 cities)
Your Price:
$169.95
$250.00 $80.05 (32%)
Out of Stock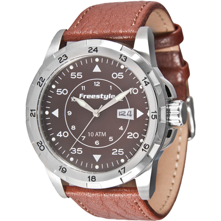 SKU: FST101798
Quartz 3-Hand Analog Movement
Big Date Widow
One-Way Ratcheting Bezel
Luminous Hands and Dial
Corrosion Resistant Stainless Steel
Your Price:
$89.95
$134.95 $45.00 (33%)
In Stock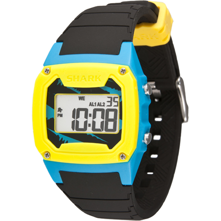 SKU: FST102001
Silicone Band
Dual Time
Countdown Timer
Night Vision Backlight
Hydro-Pusher Button Control
Your Price:
$49.95
$70.00 $20.05 (29%)
In Stock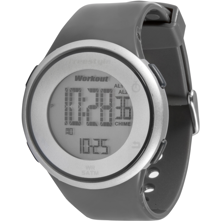 SKU: FST101378
1.77 inch Polycarbonate Case
Durable polyurethane band
10-Lap Memory
1/100s stopwatch up to 1 hour
Preset Timer
Your Price:
$32.95
$45.00 $12.05 (27%)
In Stock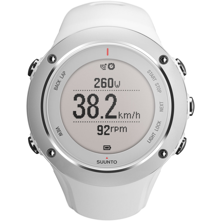 SKU: SUNA2S
Advanced multisport functions
1,000's of free Sports apps
12 hour battery life with GPS
Route and waypoint navigation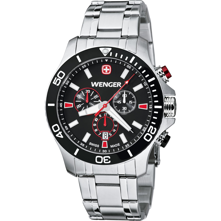 SKU: WNG0643101
Sapphire Window
Enhanced Nighttime Vision With Superluminova
Stainless Steel Casing And Band
Water Resistant Up to 660 ft.
Rotating, Unidirectional Bezel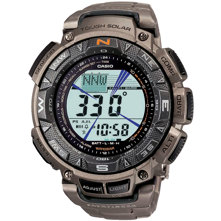 SKU: CASPAG240T7
Tough Solar Power
World Time
Full Auto EL Backlight
Countdown Timer
Low Temperature Resistant (-10 C / 14 F)
Your Price:
$189.95
$204.95 $15.00 (7%)
In Stock