Watches and Timers for Hiking and Camping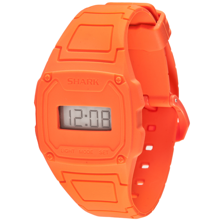 SKU: FSSHSSOR
Freestyle Shark Slim Watch
Unisex and slim Design
1.49 in. Silicone One Piece Strap Jacket
Band Material: Silicone Rubber
Night Vision Backlight
Your Price:
$24.95
$35.00 $10.05 (29%)
In Stock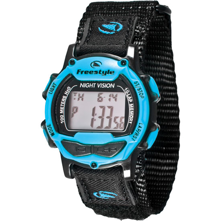 SKU: FST102282
1.57 in Polycarbonate Case
Polyurethane Strap
LCD Digital Display
Dual Time
12 or 24 Hour Time Format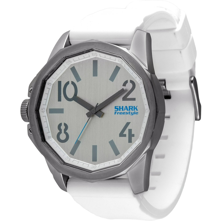 SKU: FST101382
48 mm. stainless steel case
Durable Silicone Strap
50 meters water resistance
3-hand movement
9 o'clock stainless steel crown
Your Price:
$94.95
$124.95 $30.00 (24%)
In Stock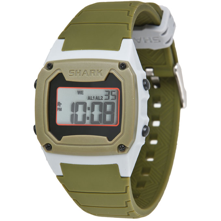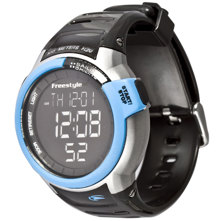 SKU: FSTTMBL
Race Timer
Unique Beep Alerts
Automatic Start
Countdown and Count-Up Timer
Polycarbonate 1.8 inch Case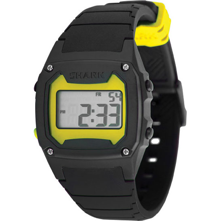 SKU: FST102279
Dual Time
Day and Date
Alarm Functions
Chronograph
Countdown Timer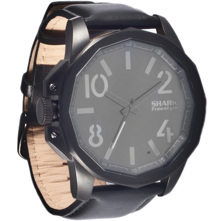 SKU: FSSHTSBK
Unique Dodecagon Case (12 sided polygon)
Analog Men's Watch
Stainless Steel Case
9 O'clock Stainless Steel Crown
3-Hand Movement
Your Price:
$104.95
$134.95 $30.00 (22%)
In Stock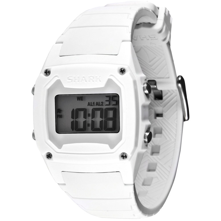 SKU: FST101811
Silicone band, Durable, fade resistant
Dual time, Alarm, Chronograph
Countdown timer, Night vision, Hydro pushers
Water resistant to 330 ft.
Stopwatch, 1.5 in. case width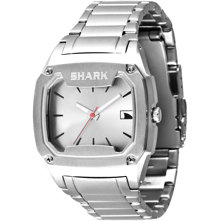 SKU: FST101817
Full-metal jacket, Medium, large wrists
Stainless steel bracelet, Mineral crystal lens
Analog 3-hand movement, Luminous hands
Case width 1.18 in., Owner's manual
Water resistant to 165 ft.
Your Price:
$94.95
$135.00 $40.05 (30%)
In Stock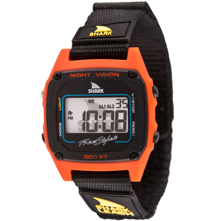 SKU: FST102244
Shark Leash's Velcro Closure System
Countdown Timer
Alarm
Night Vision Backlight
Chronograph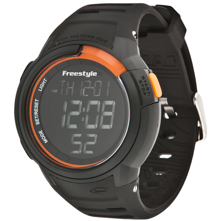 SKU: FST85012
Freestyle Mariner Watch
High Surf to Calmest of Waters
True Race Timer
Unique Beep Alerts
Signals Countdown is Approaching Zero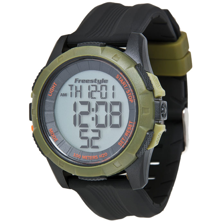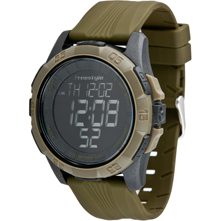 SKU: FST101986
For Medium to Larger Wrists
Case Dimensions 1.85 inch
Dual Time
One-Way Ratcheting Bezel
Night Vision Backlight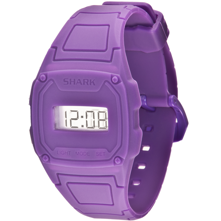 SKU: FSSHSSPR
Freestyle Shark Slim Watch Design
Silicone One Piece Strap Jacket
Time and Date
Night Vision Backlight
Water Resistant 100 ft. (100 meters)
Your Price:
$24.95
$35.00 $10.05 (29%)
In Stock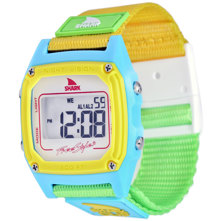 SKU: FSTSCWH
Retro-Futurism
Original Clip Nylon Band System
Seatbelt, Clip-In, Clip-Out
Water Resistant to 100 meters
Home Time with Alarm