Camping and Hiking Tents Accessories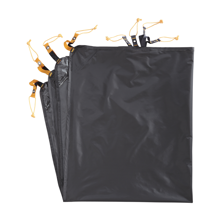 SKU: NFCFPP3
Durable
Adds life to your tent
70D 190T nylon coated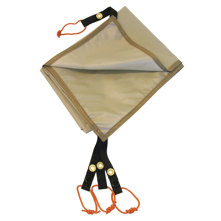 SKU: MHWFPD
Creates functional shelter
Waterproof footprint
Keeps off the rain, Nylon material
81 in. x 45 in. dimension
Weighs 8 oz.
Your Price:
$34.95
$50.00 $15.05 (30%)
In Stock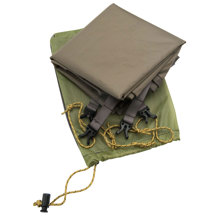 SKU: MSRFPCR2
For MSR Carbon Reflex 2 tent
68D polyester taffeta 2000 mm. polyurethane 
Tent floor protection
Converts into a lightweight shelter
Weight: 7 oz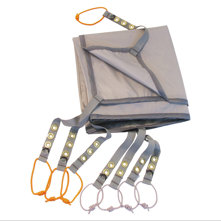 SKU: MHWFPE3
Waterproof footprint
Grommet tabs attach to tent pole
Easy to pack, Durable
Nylon material, Weighs 11 oz.
82 in. x 48 in. dimension
Your Price:
$49.95
$70.00 $20.05 (29%)
In Stock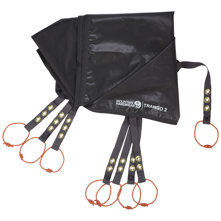 SKU: MHWFPT2P
Protects the Bottom of your Tent
Prolongs the Life of your Tent
Specifically made for Trango 2
Durable Fabrication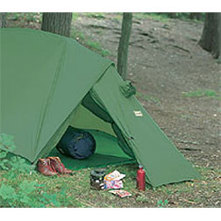 SKU: ERKVT2
Lite-Set option
75-denier polyester taffeta construction
Webbing stake-out loops, grommets
Buckle release component included
Area 12.5 sq. ft.
Your Price:
$36.95
$42.95 $6.00 (14%)
In Stock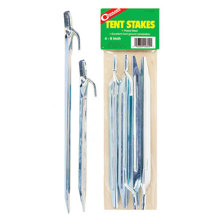 SKU: CLNTS
4x 9 in. length
Plated steel
4x 12 in. length
For heavy-duty tents
Lightweight
Starting at:
$2.95
$3.49 $0.54 (15%)
In Stock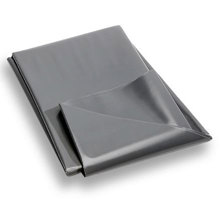 SKU: ERKFSMRL
Placed beneath the tent
Protects the tents floor
Keeps the bottom clean
Extra layer of protection
Heavy-duty 6 mm. polyethylene
Your Price:
$12.95
$21.95 $9.00 (41%)
In Stock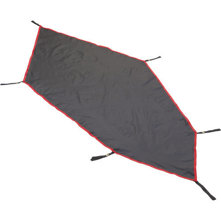 SKU: ERKFPTL2
Placed beneath the tent
Protects the tents floor
Keeps the bottom clean
Extra layer of protection
75d 190t polyester taffeta,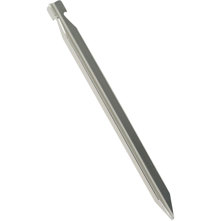 SKU: BKDTS
Six 7 in. (18 cm.) aluminum tent stakes
Aircraft-quality polished silver finish
Diamond tent compatible
0.5 oz. Weight (per stake)
Your Price:
$6.75
$7.95 $1.20 (15%)
In Stock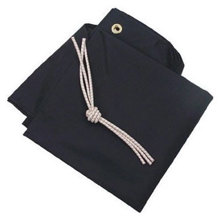 SKU: BKDFPF
Compatible with Black Diamond Fitzroy
Average Ground Cloth Weight: 11.8 oz / 334 g
Made of SilNylon material
Attachment uses grommets
Water-resistant
Your Price:
$39.95
$49.95 $10.00 (20%)
In Stock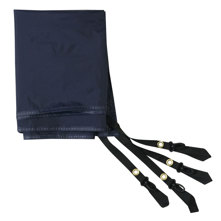 SKU: KLTTTR6FP
Weight: 16 oz
Attachment: Grommet
Floor Material: 68D polyester
DWR: 1800 mm
Your Price:
$39.95
$54.95 $15.00 (27%)
In Stock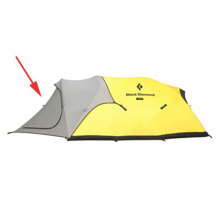 SKU: BKDVF
Lightweight vestibule for Fitzroy tent
Additional 9 sq ft of storage space
Waterproof SilPoly fabric
Your Price:
$125.95
$139.95 $14.00 (10%)
In Stock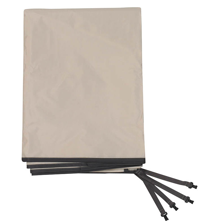 SKU: SDSFPMR2
Fitted Footprint for Mirage 2 Tent
Durable Nylon Taffeta
Protects from Rips and Holes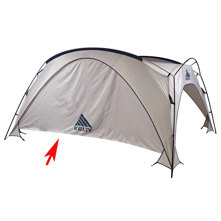 SKU: KLTAWSHN
1 wall panel to a package
Attaches to shelter via easy-to-use toggles
Custom fit wall
Custom shape fits Shadehouse openings
1800mm PU coated polyester taffeta construction
Your Price:
$24.95
$34.95 $10.00 (29%)
In Stock