Sleeping Pads for Hiking and Camping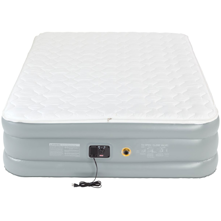 SKU: CMNDHQPT
Fits standard queen size sheets
35 comfort coils for superior support
Built-in 120 volt pump
Inflated: 78 in. x 60 in. x 19 in.
1-year limited warranty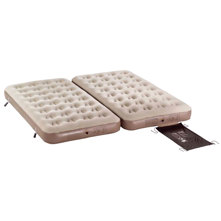 SKU: CMN4I1QB
Convertible design 
45 comfort coils 
Soft top 
Resilient PVC construction
Airtight System
Your Price:
$47.95
$52.95 $5.00 (9%)
In Stock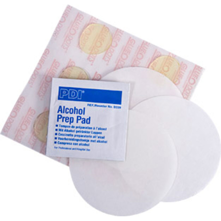 SKU: TARIFRK
Makes Fast, Easy and Lasting Repairs
Excellent Self-Adhesive Patches
Included with Mattresses
3 Alcohol Prep Pads
6 Glue Dots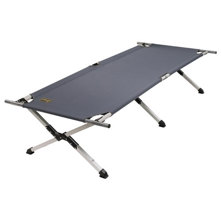 SKU: SMJEC
Fabric: 600D x 300D Polyester
Frame: Aluminum with Steel End-Bars
Dimensions: 28 in. x 76 in. x 17 in.
Weight Capacity: 325 lbs.
Product Weight: 16 lbs.
Your Price:
$69.95
$84.95 $15.00 (18%)
In Stock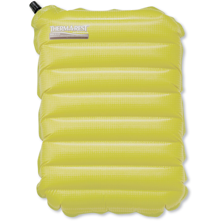 SKU: TARNAS
Has higher R-Value
Comes with Self-Inflating Sleeping Pads
Softer fabrics, rugged Design
Pressure Map Technology
Light and compact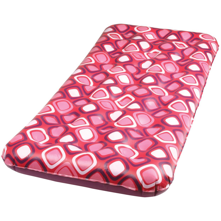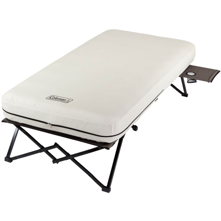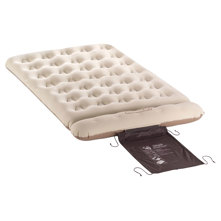 SKU: CMNSQB
Has a PVC construction
Very lightweight and compact
Guaranteed Airtight System
Comfortable suede top
Storage Wrap'N' Roll system
Your Price:
$28.95
$34.99 $6.04 (17%)
In Stock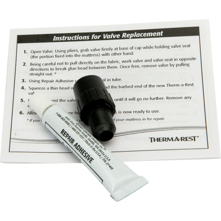 SKU: TARVRK
Easy to install high-flow replacement valve
High-flow valve reduces mattress deflation time
includes HotBond adhesive and instructions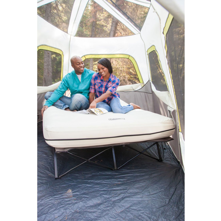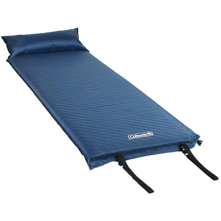 SKU: CMNSICP
Self-inflating pad
Very durable
Weather resistant
Dimensions: 2.5" x 25" x 76"
Free flow valve
Your Price:
$39.95
$46.95 $7.00 (15%)
Low Stock