Water Filters for Camping and Outdoors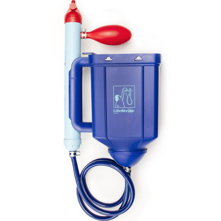 SKU: SNSLF1
Gravity Filter
Sealed Bag
Compact
High Flow Rate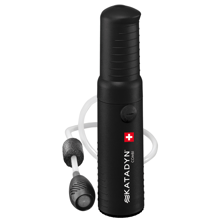 SKU: KTDCMF
Capacity: 13,000 gal
Dimensions: 12 in. x 2.4 in
Output: 1 quart/min gal
0.2 micron ceramic depth filter
Activated carbon granulate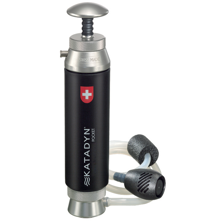 SKU: KTDPMF
Prefilter
Silver 0.2 micron ceramic depth filter
Bottle clip
Carry bag
Heavy duty materials
Your Price:
$359.95
$369.95 $10.00 (3%)
In Stock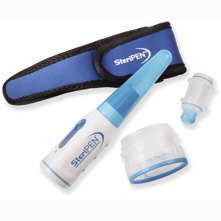 SKU: SNSSPCP
Water-purification system
Steripen Classic UV water purifier
Steripen Classic's UV lamp
4x4-micron pre-filter screen
Requires four AA lithium batteries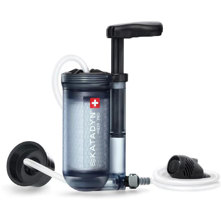 SKU: KTDHMF
Removable filter protector
AntiClog Technology
Activated carbon granulate
Quick connect fittings
Bottle adapter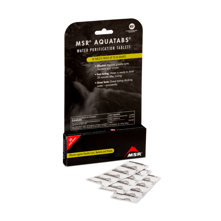 SKU: MSRAPT
US EPA approved
Fast 30-minute treatment time
Ideal for all kind of trips
Contains: 30 tablets per box
Treats up to 60 lt.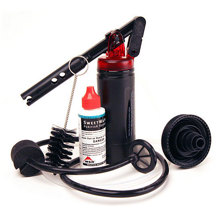 SKU: MSRSWPN
Comprehensive protection
Fresh tasting water
Iodine-free
Easy to Use
Lightweight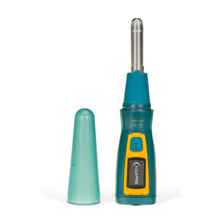 SKU: SNSSPU
Water Quality Association's Gold Seal
Rechargeable
Ultraviolet (UV-C) light rays
Weight: 5 oz.
Size: 7.3 in. x 1.6 in. x 1.3 in.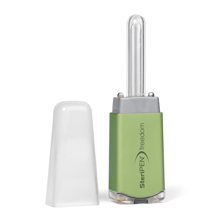 SKU: SNSSPF
Smallest, lightest rechargeable UV water purifier
Automatic
UV lamp provides 8,000 treatments
Weighs 2.6 oz (74 g.)
Micro USB port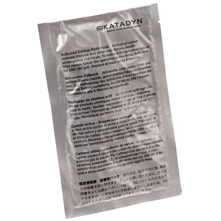 SKU: KTDCRCB
Carbon replenishment
Reduce of bad tastes and odors
Eliminates chemicals
Filter capacity: up to 60 gal. of water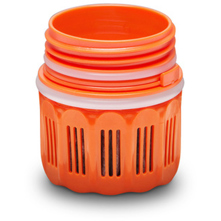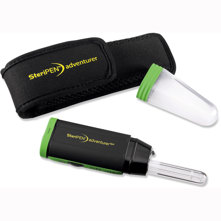 SKU: SNSSPAO
Optical eye to sense the water
LONG-LASTING UV LAMP
LED flashlight
Clear lamp cover
Two non-rechargeable CR123 batteries