Water Filters for Camping and Outdoors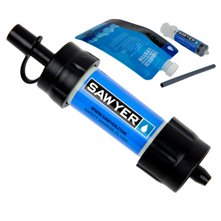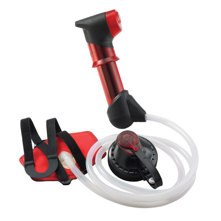 SKU: MSRHFM
Hollow Fiber technology
Ergonomic design
Quick-Connect bottle adaptor
Weight: 7.4 oz
Dimensions: 7 in. x 3.5 in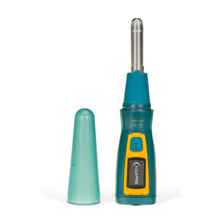 SKU: SNSSPU
Water Quality Association's Gold Seal
Rechargeable
Ultraviolet (UV-C) light rays
Weight: 5 oz.
Size: 7.3 in. x 1.6 in. x 1.3 in.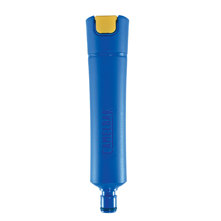 SKU: CMLFRF
Fast filtration
120 L per filter 
Quick link system
Plant-based Carbon
Lifetime guarantee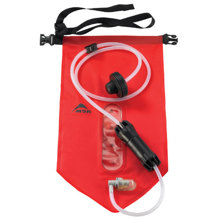 SKU: MSRAFGF
No Pumping: Gravity does the work
Filters more than 1.5 lt. per minute
Weighs only 10.5 oz.
Can be easily cleaned
No tools required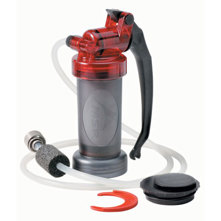 SKU: MSRMWN
Long lasting
Field maintainable
Easy maintenance
AirSpring accumulator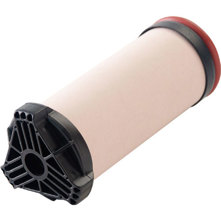 SKU: MSRMCE
Cartridge life: up to 2000 lt
Weight: 4.2 oz
Ceramic gage
Carbon core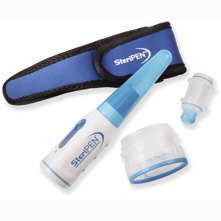 SKU: SNSSPCP
Water-purification system
Steripen Classic UV water purifier
Steripen Classic's UV lamp
4x4-micron pre-filter screen
Requires four AA lithium batteries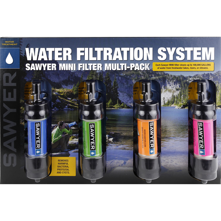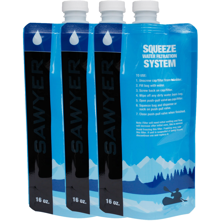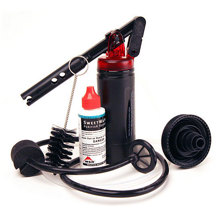 SKU: MSRSWPN
Comprehensive protection
Fresh tasting water
Iodine-free
Easy to Use
Lightweight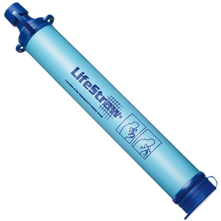 SKU: SNSLPWF
Durable plastic material
Filter capacity: up to 264 gal. of water
Free from iodine, iodinized-resin, chlorine, BPA
Removes 99.99% of waterborne bacteria
Removes 99.9% of waterborne protozoan parasites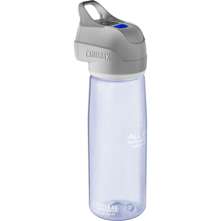 SKU: CMLACP
Portable purification system
UV technology
Impact and weather-resistant cap
LCD screen
100% BPA-Free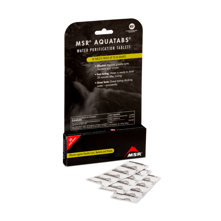 SKU: MSRAPT
US EPA approved
Fast 30-minute treatment time
Ideal for all kind of trips
Contains: 30 tablets per box
Treats up to 60 lt.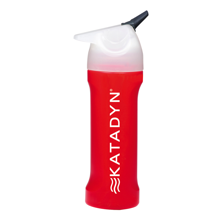 SKU: KTDMBFRD
Multi-purpose filtration system
Easy to operate
Internal carbon filter
Includes a drinking straw
Bottle Capacity: 24 oz.