The risk of an accidental fall can be high when carrying a heavy
hiking backpack
and traversing uneven terrain. Enhance your stability with a set of trekking poles or hiking sticks on your next excursion to reduce the risk of an accidental fall and the need for
emergency gear
. We carry a wide selection of hiking sticks and trekking poles from trusted brands like Black Diamond, Kelty, Komperdell, LEKI and more.
Sale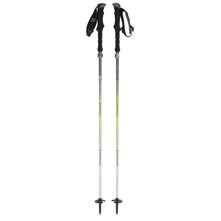 SKU: BKDUMFM
100% aluminum construction
3-section Z-Pole folding design
Lightweight Mountain Series EVA foam grip
Regular: $94.95 $17.00 (18%)
Your Price:
$77.95
In Stock
Sale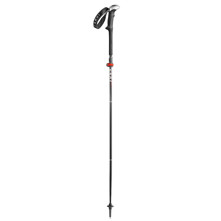 SKU: LKIMS
AERGON Thermo extended foam grip
Carbide Tip
Lightweight aluminum shafts
Weight: 17.6 oz.
Length: 110 ft.
Regular: $139.95 $60.00 (43%)
Your Price:
$79.95
In Stock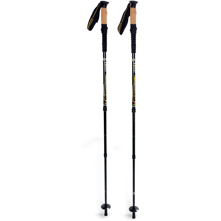 SKU: MTSCPN
Molded cork, EVA handle
Three telescoping sections
Anti shock system
Twist lockout adjustment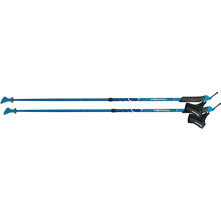 SKU: KMPVB
Nordic walking comfort strap
Nordic foam grip
2 section aluminum
Nordic walking all season tip
Top Rated Gear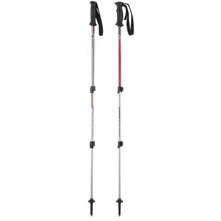 Sale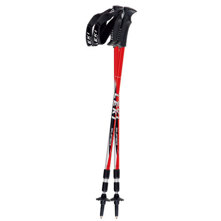 Regular: $119.95 $45.00 (38%)
Your Price:
$74.95
In Stock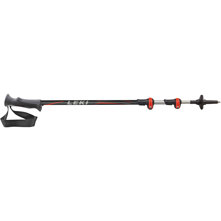 SKU: LKIJS
Aluminum shafts
Speedlock adjustment
PA Safety soft rubber grips
Automatic adjustable strap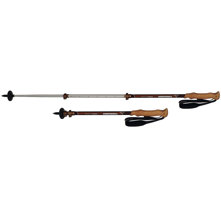 SKU: KMPRCPC
Expedition cork grip
Power Lock 2.0 mechanism
3-section telescoping
Padded strap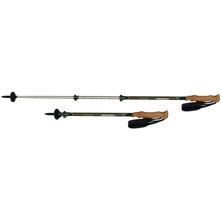 SKU: KMPRCP
Expedition cork grip
Power Lock 2.0 mechanism
3-section telescoping
Padded strap