Kitchen and Cookware for Hiking and Camping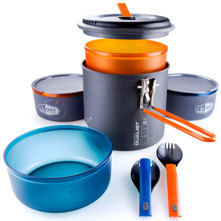 SKU: GSIDCS
Convenient folding handle
Lexan resin Crushproof lid 
Dimensions: 6.04 in. x 5.64 in. x 5.67 in.
Doubles as sink or wash basin
Includes an integrated strainer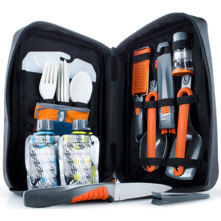 SKU: GSIDK24
4 sets of cutlery
Mini Cheese Grater, Cutting Board
Collapsible Whisk
Pivot Spoon and spatula
Ballistic Nylon Outer Case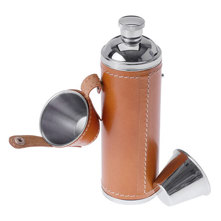 SKU: GSILTF10
Two stainless steel shot caps
Leather detailing
Polished Glacier Stainless steel finish
Round shape with leather wrap
Leather button down shot cap holder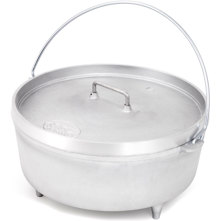 SKU: GSIDOA12
Weighs 66% less than cast Iron
Edge lip holds coals and charcoal
Fixed legs
Highly-conductive aluminum construction
Dimensions: 12 in. x 12 in. x  5.5 in.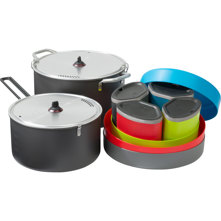 SKU: MSRF4S
Dual cooking surfaces
Nested construction
Insulated stainless-steel mugs
Removable Talon pot handle
Weight: 2 lbs. 6.4 oz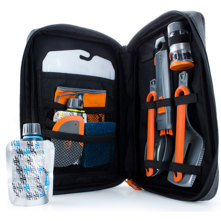 SKU: GSIGK11
Pivoting tools
Collapsible Whisk
Pivot spoon and spatula
2 condiment containers
Cutting board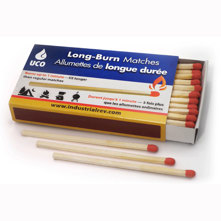 SKU: UCOLBM
45 seconds to 1 minute burn
3.75" in length
Carbonized match stick
Light candles, campfires, stoves, etc.
Box contains 50 matches
Your Price:
$1.95
$2.99 $1.04 (35%)
Out of Stock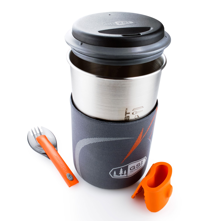 SKU: GSIGM
nForm Ultralight Technology
Stainless steel pot/mug
Sip-it lid
Telescoping foon
Miniature Silicone gripper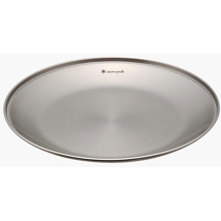 SKU: SPKTPL
Thin Design
Lightweight
Durable
Rust Free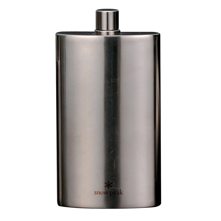 SKU: SPKTFL
Grade A Titanium flask
Corrosion resistant
No metallic smell or taste
Inclusive of plastic funnel
Weight: 2.7 oz.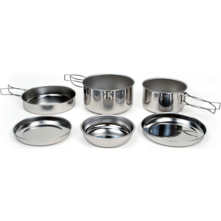 SKU: SPKPC6
Two pots with folding handles
Lid, plate, bowl and frypan
Weight: 20.5 oz.
Nylon carry sack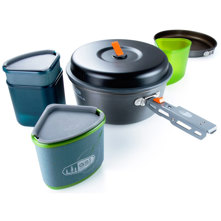 SKU: GSIPBCS
Compact design
BPA-Free resin
Crush proof strainer lid
Folding gripper locks
Non-Stick Coated, Hard Anodized Aluminum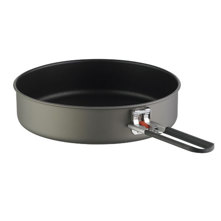 SKU: MSRFS
DuraLite DX non-stick aluminum material
Hard-anodized design
Scratch-resistance
Talon pot handle included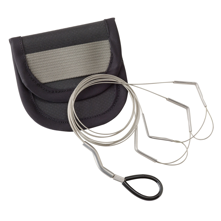 SKU: MSRRHK
Dimensions: 3.25 in. x 3.25 in. x 0.3 in.
Made for all Reactor cookwear
Sliding Tensioner
Weight: 1 oz.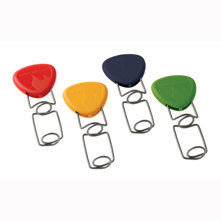 SKU: UCOLMFGF4
Curved points
Stainless steel wire
Attached to any stick, Safety cap
Hole in safety cap
Leave No Trace ethics
Your Price:
$3.95
$4.99 $1.04 (21%)
Out of Stock