Kitchen and Cookware for Hiking and Camping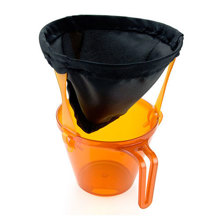 SKU: GSIJDUL
Compact design
Size: 4.2 in. x 4.2 in. x 0.5 in.
Compatible with #2 or #4 filters
Sturdy legs clip on to mug 
Weight: 0.4 oz.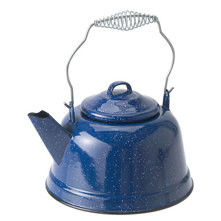 SKU: GSIETK
Classic speckled finish
Classic speckled finish
Enameled steel
Enameled steel
Spiral bail handle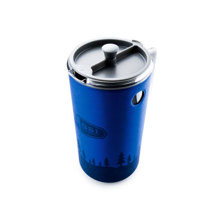 SKU: GSIJPN
Lightweight and shatter-resistant
BPA-Free Carafe
Double-walled
Insulated lid holds in temperature
Insulating EVA sleeve
Starting at:
$27.95
$39.95 $12.00 (30%)
In Stock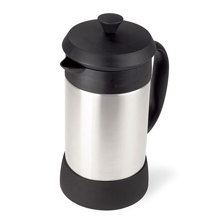 SKU: GSISJP
Size: 6.7 in. x 5.0 in. x 10.0 in.
Double-wall carafe 
Pour-through lid
High impact plastic base
Holds 33 fl. oz.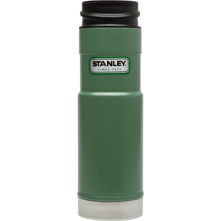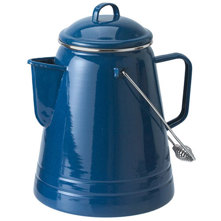 SKU: GSIECB36
Heavy-gauge Enamel steel
Dimensions: 10.7 in. x 9.2 in. x 13 in.
Oversized bail handle
Kiln-hardened twice
Hand made polished finish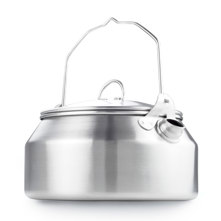 SKU: GSISK
Unrivale durability, Superior heating characteristics
Hold ultralight stoves, Fit optimally packs
Listed capacity: 1qt. 0.95 L
Sturdy Construction, Handle locks up
Pours well without any drips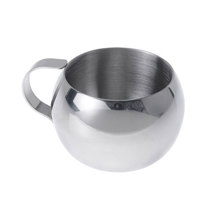 SKU: GSIECS
Classic look
Holds 1.75 fl. oz.
Single finger loop handle
Polished finish
Weight: 1.2 oz.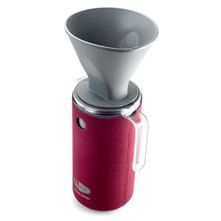 SKU: GSIJD50
Car camping
Insulating EVA sleeve
Silicone drip
Compact packing and storage
Easy-to-clean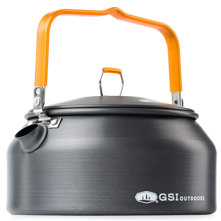 SKU: GSITK
Ultra Light
Made with hard Anodised steel
Very stylish and trendy
Easy to transport
Cooks better, faster and more evenly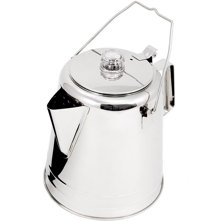 SKU: GSISPC
Seamless, ultra-rugged percolator
Glacier Stainless steel
Unmatched taste and performance
Corrosion-resistant
Marine-grade stainless steel
Starting at:
$44.95
$109.95 $65.00 (59%)
In Stock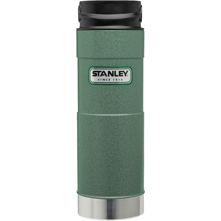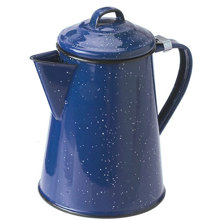 SKU: GSIECP
Enameled Steel
With Coffee Pot & Lid
Durable and stylish
For Heating Liquids
Starting at:
$11.95
$22.95 $11.00 (48%)
In Stock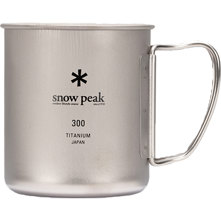 SKU: SPKSWC3N
0.4mm single wall
A smooth lip for drinking
Corrosion-resistant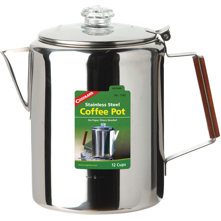 SKU: CLNSSCP
18/8 stainless steel
Seamless construction
Basket percolator system
Hinged lid
Starting at:
$29.98
$36.95 $6.97 (19%)
In Stock