Kitchen and Cookware for Hiking and Camping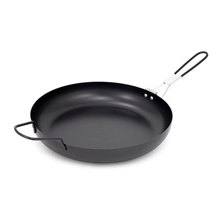 SKU: GSISFP
Non-stick cooking surface
Easy cooking and cleaning up
Durable steel construction
Even cooking heat distribution
GSI Outdoors
Starting at:
$10.95
$14.95 $4.00 (27%)
In Stock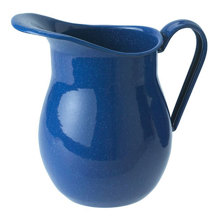 SKU: GSIEWP
Holds 2 qt.
Weight: 22 oz.
Dimensions: 9.60 in. x 6.00 in. x 9.00 in.
Classic speckled enamel finish
Built from heavy-gauge steel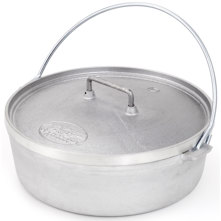 SKU: GSIDOA10
Aluminum construction
66% lighter than cast iron
Rust-free cast aluminum
Even Heat distribution
Edge lip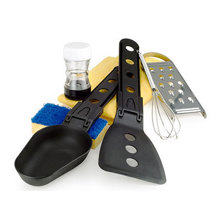 SKU: GSIGBK
Camp Towel
Waterproof salt and pepper shaker
Nylon 66 material
Mesh Bag
Scrubby sponge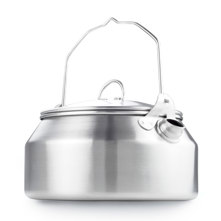 SKU: GSISK
Unrivale durability, Superior heating characteristics
Hold ultralight stoves, Fit optimally packs
Listed capacity: 1qt. 0.95 L
Sturdy Construction, Handle locks up
Pours well without any drips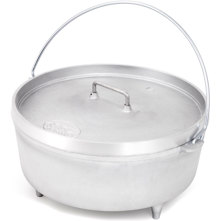 SKU: GSIDOA12
Weighs 66% less than cast Iron
Edge lip holds coals and charcoal
Fixed legs
Highly-conductive aluminum construction
Dimensions: 12 in. x 12 in. x  5.5 in.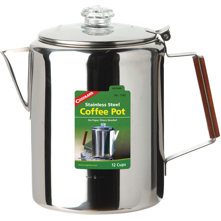 SKU: CLNSSCP
18/8 stainless steel
Seamless construction
Basket percolator system
Hinged lid
Starting at:
$29.98
$36.95 $6.97 (19%)
In Stock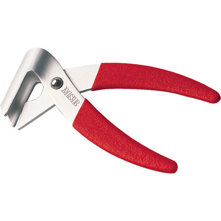 SKU: MSRLPL
Weight: 1 oz
Material: Aluminum
Weight capacity: 4 lt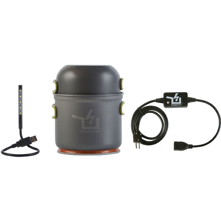 SKU: SNSPPPV
Charges cell phone in 1-2 hours
Power any USB handheld devices
Day or night, rain or shine
Works over any heat source (flame)
Your Price:
$134.95
$149.00 $14.05 (9%)
In Stock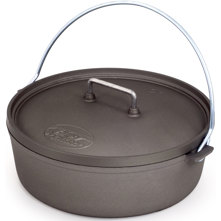 SKU: GSIDOH10
Hard anodized aluminum construction
Holds 2 qt.
Dimensions: 11.2 in. x 10.8 in. x 3.7 in.
Weight: 3 lbs., 10.6 oz.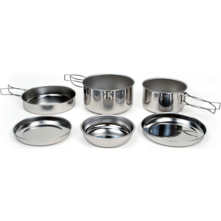 SKU: SPKPC6
Two pots with folding handles
Lid, plate, bowl and frypan
Weight: 20.5 oz.
Nylon carry sack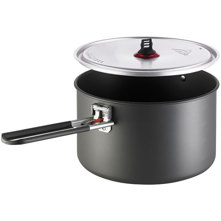 SKU: MSRAP2P
Durable
Efficient
Hard anodized aluminum
Multi-function
Pot lid doubles as a strainer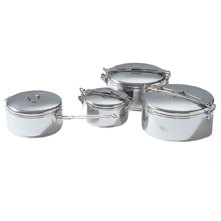 SKU: MSRSAP
Hinged, easy-lift handle
Material: stainless steel
Lightweight
Starting at:
$15.95
$24.95 $9.00 (36%)
In Stock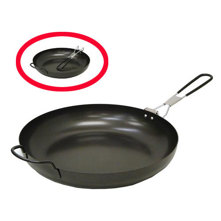 SKU: CMN12IFP
Weighs only 2.3 lbs
Easy Clean nonstick surface
Cool-Grip handle with Vinyl Coating
Folding handle for easy storage
Your Price:
$10.95
$12.95 $2.00 (15%)
In Stock
SKU: GSILFSM
Copolyester mug
Offers excellent durability
Dishwasher safe
Polypropylene screw-top lid
Prevents spills during transport