Kitchen and Cookware for Hiking and Camping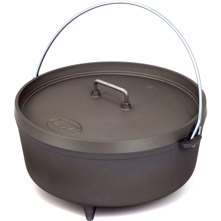 SKU: GSIDOH12
Edge lip
Holds coals and charcoal
Fixed Legs
Rust-proof cast aluminum
Dimensions: 13.4 in. x 13.0 in. x 6.6 in.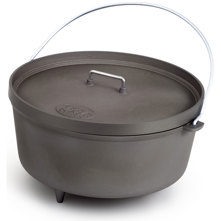 SKU: GSIDOH14
Cast aluminum
Weight: 8 lbs.
Edge lip Lid
Material: Hard Anodized Aluminum
Dimensions: 15.8 in. x 15.7 in. x 7.5 in.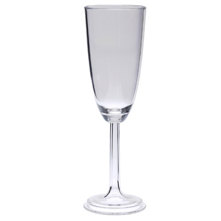 SKU: GSICHF
Base snaps into rim
Dimensions: 4.5 in. x 2.3 in. x 2.3 in.
Made of BPA-Free resin
Weight: 1.7 oz.
Material: Co-polyester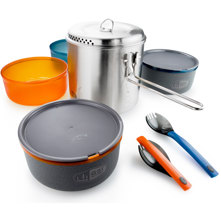 SKU: GSIGSD
Stainless steel lid with integrated strainer
1.8 L stainless steel pot
Two 20 fl. oz. insulated mugs
Folding handle
Two 20 fl. oz. bowls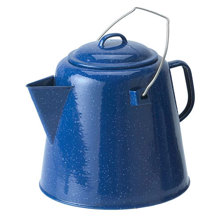 SKU: GSIECB20
Heavy-gauge steel
Classic speckled enamel finish
Withstands scratches and chipping
Three-ply construction
Bail handle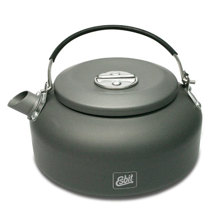 SKU: UCOESWK
Extremely light
Hard-anodized aluminium
Lid and kettle with hinged grips
Capacity: 0.6 liter
Weight : 4.9 oz. / 140 g.
Your Price:
$20.95
$27.99 $7.04 (25%)
In Stock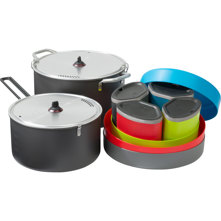 SKU: MSRF4S
Dual cooking surfaces
Nested construction
Insulated stainless-steel mugs
Removable Talon pot handle
Weight: 2 lbs. 6.4 oz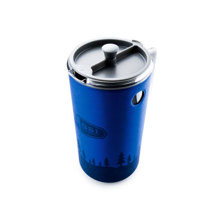 SKU: GSIJPN
Lightweight and shatter-resistant
BPA-Free Carafe
Double-walled
Insulated lid holds in temperature
Insulating EVA sleeve
Starting at:
$27.95
$39.95 $12.00 (30%)
In Stock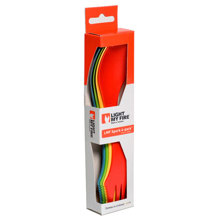 SKU: UCOLMFS4
Polycarbonate material
Teflon-friendly, Machine washable
Extremely durable, Weight: 0.24 oz.
Compatible with Leave No Trace ethics
Standard size is 6.75 in. long
Your Price:
$7.95
$9.99 $2.04 (20%)
In Stock
SKU: GSIDJI
Polypropylene construction
BPA Free plastic
Lighter and Stronger
Fully Recyclable
Easy-open lid
Starting at:
$7.49
$10.95 $3.46 (32%)
In Stock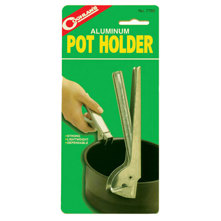 SKU: CLNAPH
Aluminum
Strong
Lightweight
Dependable
Length: 5 1/4 in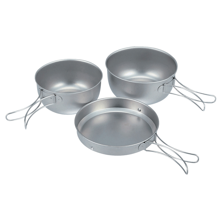 SKU: SPK3TC
Lightweight
Folding handles
Mesh carrying sack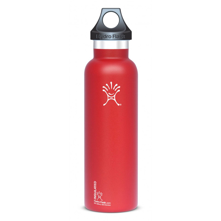 SKU: SNSHFSM21
Has a double wall vacuum Insulation
Keeps hot for up to 12 Hrs.
Keeps cold for up to 24 Hrs.
BPA-Free
18/8 Stainless Steel, Signature matte finish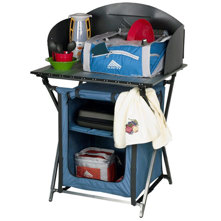 SKU: KLTSBK
PVC-free materials
Two external mesh pockets
Aluminum table-top
Transport sack
Zippered pantry area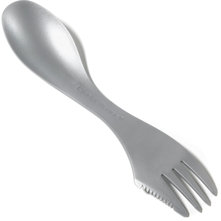 SKU: UCOLMFSS
Heat resistant PC material
Teflon-friendly, Machine washable
Extremely durable
Weight: 1.09 oz., 9.75 in.
Your Price:
$3.99
$4.99 $1.00 (20%)
In Stock