Kitchen and Cookware for Hiking and Camping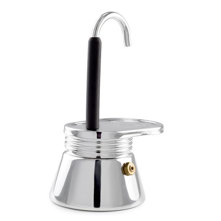 SKU: GSIE1CS
Weight: 8.2 oz.
Material: Stainless Steel
Includes instructions and recipes
Glacier Stainless construction
Brews one double shot (2.5 fl. oz.)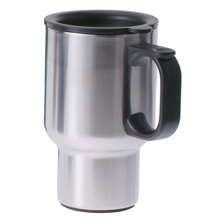 SKU: GSICM
18/8 stainless steel
European Styling
Glacier Stainless
Weight: 10 oz.
Your Price:
$8.22
$10.95 $2.73 (25%)
In Stock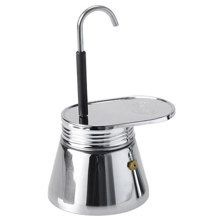 SKU: GSIE4CS
Brass steam pipe
Dimensions: 8.25 in. x 4.5 in. x 5.75 in.
Material: 18/8 Stainless Steel
Weight: 19.3 oz.
Capacity: 2.4 fl. oz.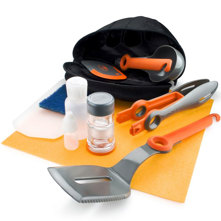 SKU: GSICOKK
Pivot spoon, spatula, and tongs
Compact scraper
Cutting Board
Dish soap dispenser
Oil bottle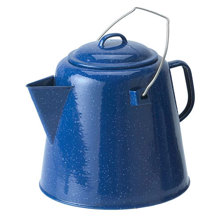 SKU: GSIECB20
Heavy-gauge steel
Classic speckled enamel finish
Withstands scratches and chipping
Three-ply construction
Bail handle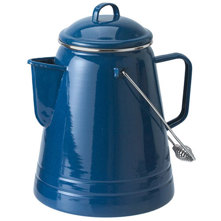 SKU: GSIECB36
Heavy-gauge Enamel steel
Dimensions: 10.7 in. x 9.2 in. x 13 in.
Oversized bail handle
Kiln-hardened twice
Hand made polished finish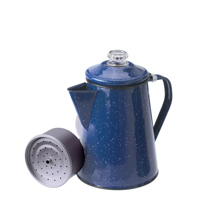 SKU: GSIECPR
Enamelled Steel
With Coffee Pot & Lid
For Heating Liquids
Percolator included
Starting at:
$24.95
$27.95 $3.00 (11%)
In Stock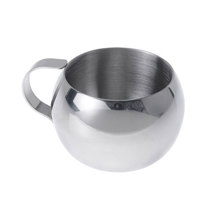 SKU: GSIECS
Classic look
Holds 1.75 fl. oz.
Single finger loop handle
Polished finish
Weight: 1.2 oz.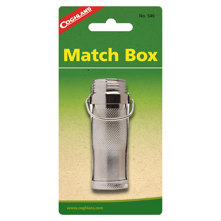 SKU: CLNMBB
Match holder 
Watertight seal
Nickel-Plated brass construction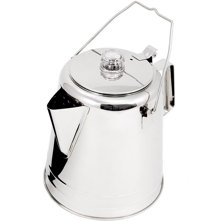 SKU: GSISPC
Seamless, ultra-rugged percolator
Glacier Stainless steel
Unmatched taste and performance
Corrosion-resistant
Marine-grade stainless steel
Starting at:
$44.95
$109.95 $65.00 (59%)
In Stock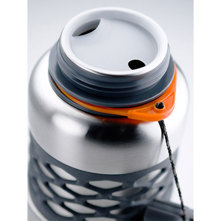 SKU: GSIDJS
Stainless Steel body
Light weight
Durable
Easy-Open Lid
Clean and Green
Starting at:
$15.95
$18.95 $3.00 (16%)
In Stock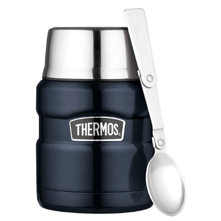 SKU: SNSTRSFJ16
Thermos double wall vacuum insulation
Unbreakable stainless steel
Folding Spoon
Non-slip base
Cool to the touch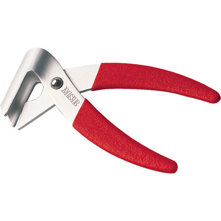 SKU: MSRLPL
Weight: 1 oz
Material: Aluminum
Weight capacity: 4 lt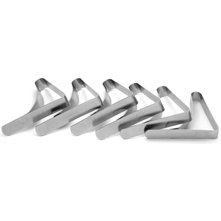 SKU: CLNTCC
Six spring steel clamps
Rust resistant design
Fits most tables
Your Price:
$2.49
$2.99 $0.50 (17%)
In Stock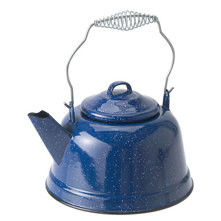 SKU: GSIETK
Classic speckled finish
Classic speckled finish
Enameled steel
Enameled steel
Spiral bail handle