Kitchen and Cookware for Hiking and Camping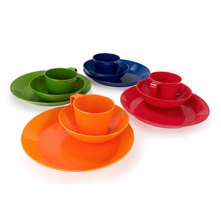 SKU: GSIC4PTSMU
Recyclable
Stack and carry
Flexible material
Convenient mesh bag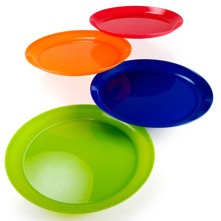 SKU: GSIGPS
Color-coded plates
Material: Polypropylene
Backpacking plate set
Temperature resistant
Weight: 0.313 lbs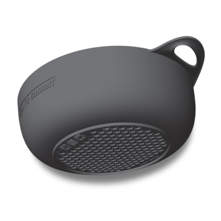 SKU: STSDB
Protex hex pattern design base
Material: Nylon 66
Odor and stain resistant, dishwasher safe
Thumb loops
Measurement Increments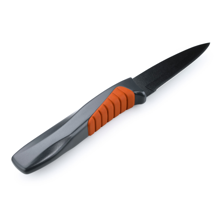 SKU: GSIPK
Compact Design
Non-stick coated
Ergonomic rubber grip
Great capacity of 3.5 in. blades
Includes: Knife, Protective Sheath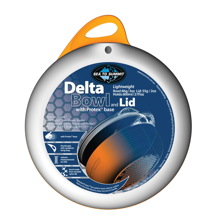 SKU: STSDBL
Hex pattern design base
Food-grade nylon construction
Lid with rounded corners
Thumb loop
Measurement Increments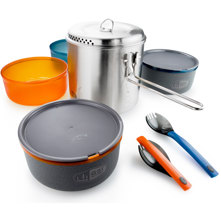 SKU: GSIGSD
Stainless steel lid with integrated strainer
1.8 L stainless steel pot
Two 20 fl. oz. insulated mugs
Folding handle
Two 20 fl. oz. bowls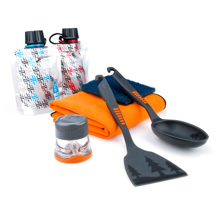 SKU: GSIPK8
Camp towel and scrubbing pad
Mesh carry bag
Copolyester, nylon 6-6, polyethylene and silicone
Condiments container
Salt and pepper shaker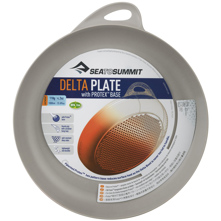 SKU: STSDP
Protex hex pattern design base
Nylon 66
Odor and stain resistant
Thumb loops
Weight: 3.7 oz.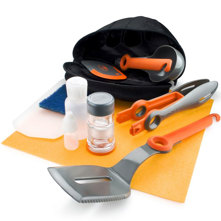 SKU: GSICOKK
Pivot spoon, spatula, and tongs
Compact scraper
Cutting Board
Dish soap dispenser
Oil bottle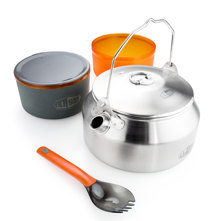 SKU: GSIGSK
Two telescoping foons
1 liter kettle
1.8 L stainless steel pot
Two 20 fl. oz. insulated mugs
Folding handle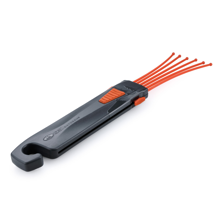 SKU: GSICW
Collapsible tips
Integrated hook
Silicone grip
Lightweight material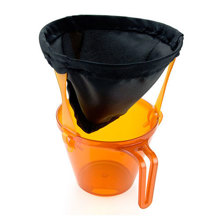 SKU: GSIJDUL
Compact design
Size: 4.2 in. x 4.2 in. x 0.5 in.
Compatible with #2 or #4 filters
Sturdy legs clip on to mug 
Weight: 0.4 oz.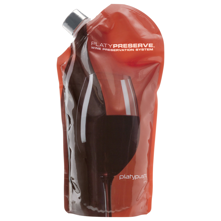 SKU: PPSPP
Collapsible container
Superior leak protect
Flexible container
.8 L capacity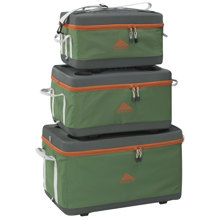 SKU: KLTFC
PVC-free
3 Different sizes
Dual carry handles
Waterproof cooler lining
Reinforced bottom
Starting at:
$55.95
$85.95 $30.00 (35%)
In Stock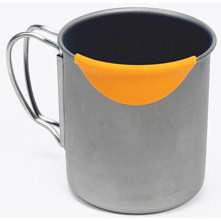 SKU: SPKHL2
Fits Titanium 600 mug and the Trek Series Cooksets
Material: Silicone
Weight: 0.3 oz.
Two pieces per set