Kitchen and Cookware for Hiking and Camping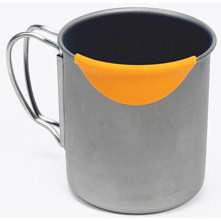 SKU: SPKHL2
Fits Titanium 600 mug and the Trek Series Cooksets
Material: Silicone
Weight: 0.3 oz.
Two pieces per set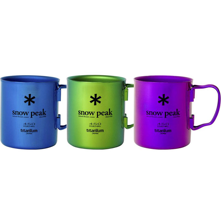 SKU: SPKDWCM4
Holds 450ml. of Liquid
Great Insulation
Double-wall Construction
Folding Handle
Keeps Beverages Hotter for Longer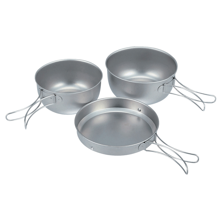 SKU: SPK3TC
Lightweight
Folding handles
Mesh carrying sack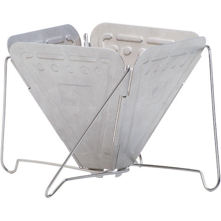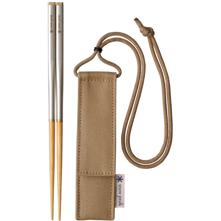 SKU: SPKBCCL
Squared Stainless Steel Grip
Bamboo tips
Smooth and easy to use
Traditional Chopstick Design
Carry Case Included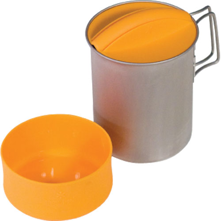 SKU: SPKHSC
Titanium pot
Silicone cup and lid
Mesh storage bag
Weight: 6.1 oz.
Capacity: pot - 28 fl. oz., cup - 10 fl. oz.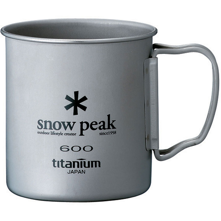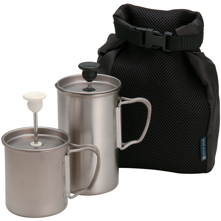 SKU: SPKCLS
Includes Café Press
Includes Milk Foamer
Sleek Carry Case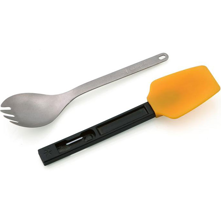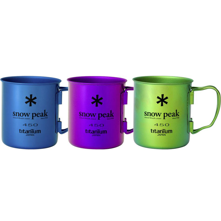 SKU: SPKSWCC4
Folding handles
Colored with electric ionization process
Safely coated and vibrant mug
Titanium construction
Weight: 2.4 oz.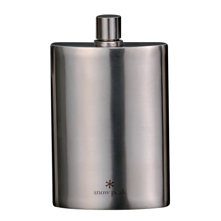 SKU: SPKTFM
Weight: 2.3 oz.
Capacity: 5 oz.
Dimensions: L 4.5 in. x W 3 in. H .075 in.
Material : Titanium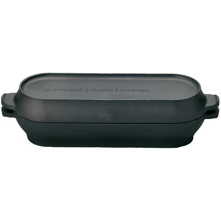 SKU: SPKMCDO
Weight: 5.95 lbs.
Dimensions: 11.2 in. x 3.5 in. x 3.5 in. (LxWxH)
Material: Iwate cast iron
Narrow design
Detachable top and bottom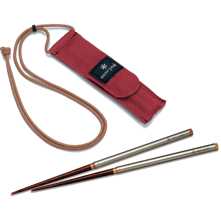 SKU: SPKCOC
Take-apart design
Threaded brass fittings
Wood tip and handle
Removable brass end-plugs
Hollow handles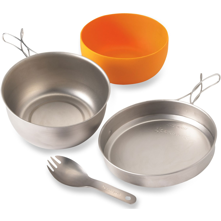 SKU: SPKHTC
Titanium cookset
Spork and silicone bowl
Mesh storage bag
Weight: 7.9 oz.
Dimensions: 5.5 in. x 2.25 in. (DxH)
Your Price:
$39.99
$55.95 $15.96 (29%)
In Stock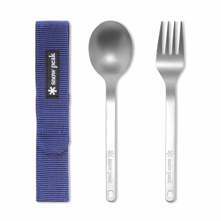 SKU: SPKTFS
Durable Titanium Materials
Lightweight
Elegant Design
Rust Resistant