Kitchen and Cookware for Hiking and Camping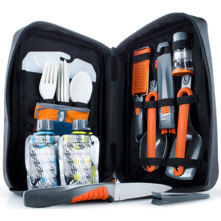 SKU: GSIDK24
4 sets of cutlery
Mini Cheese Grater, Cutting Board
Collapsible Whisk
Pivot Spoon and spatula
Ballistic Nylon Outer Case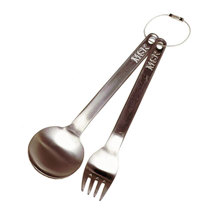 SKU: MSRTFS
Titanium construction
Lightweight
Durability
Screw-lock cable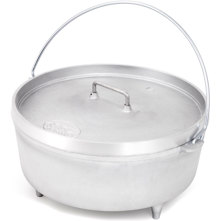 SKU: GSIDOA12
Weighs 66% less than cast Iron
Edge lip holds coals and charcoal
Fixed legs
Highly-conductive aluminum construction
Dimensions: 12 in. x 12 in. x  5.5 in.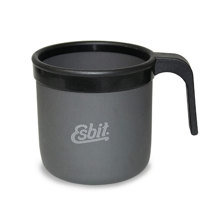 SKU: UCOESAM
Hard anodized aluminium
Cool plastic rim
Lightweight
Practical handle
Weight: 2.8 oz. / 80 g.
Your Price:
$7.95
$9.99 $2.04 (20%)
Out of Stock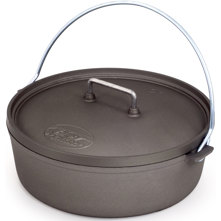 SKU: GSIDOH10
Hard anodized aluminum construction
Holds 2 qt.
Dimensions: 11.2 in. x 10.8 in. x 3.7 in.
Weight: 3 lbs., 10.6 oz.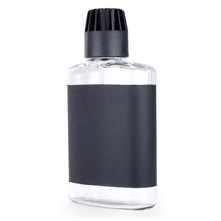 SKU: GSILF10
Lightweight
Wide mouth design
Stainless
Convenient shot cap
Weight: 3.3 oz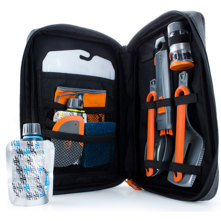 SKU: GSIGK11
Pivoting tools
Collapsible Whisk
Pivot spoon and spatula
2 condiment containers
Cutting board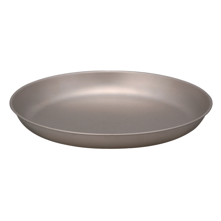 SKU: SPKTTP
Weight 2 oz.
Titanium Construction
Rounded edges 
Dimensions: diameter 7.5 in.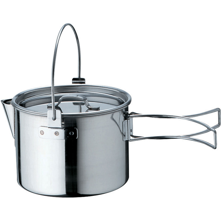 SKU: SPKK
Hold 30 oz. liquid
Side serving handle
Works well over the pack
Lightweight
Stainless steel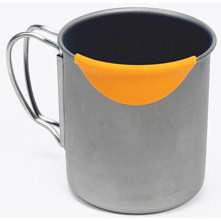 SKU: SPKHL2
Fits Titanium 600 mug and the Trek Series Cooksets
Material: Silicone
Weight: 0.3 oz.
Two pieces per set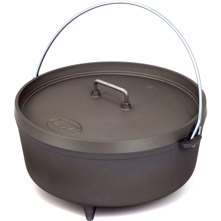 SKU: GSIDOH12
Edge lip
Holds coals and charcoal
Fixed Legs
Rust-proof cast aluminum
Dimensions: 13.4 in. x 13.0 in. x 6.6 in.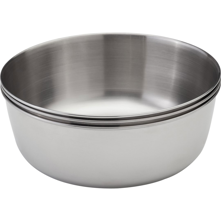 SKU: MSRANB
Stainless Steel Material
Weighs 3 oz.
Compact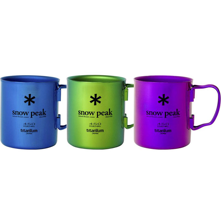 SKU: SPKDWCM4
Holds 450ml. of Liquid
Great Insulation
Double-wall Construction
Folding Handle
Keeps Beverages Hotter for Longer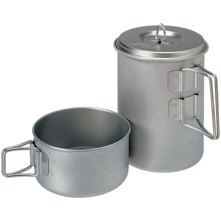 SKU: SPKMSCC
Material: Grade A Titanium
A pot and a cup
Rounded bottom edges
Measurement markings on cup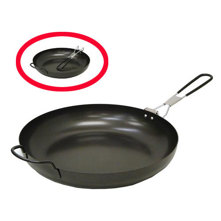 SKU: CMN12IFP
Weighs only 2.3 lbs
Easy Clean nonstick surface
Cool-Grip handle with Vinyl Coating
Folding handle for easy storage
Your Price:
$10.95
$12.95 $2.00 (15%)
Out of Stock