Kitchen and Cookware for Hiking and Camping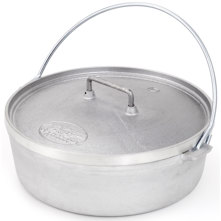 SKU: GSIDOA10
Aluminum construction
66% lighter than cast iron
Rust-free cast aluminum
Even Heat distribution
Edge lip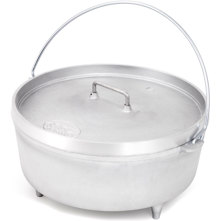 SKU: GSIDOA12
Weighs 66% less than cast Iron
Edge lip holds coals and charcoal
Fixed legs
Highly-conductive aluminum construction
Dimensions: 12 in. x 12 in. x  5.5 in.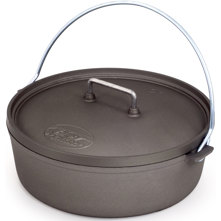 SKU: GSIDOH10
Hard anodized aluminum construction
Holds 2 qt.
Dimensions: 11.2 in. x 10.8 in. x 3.7 in.
Weight: 3 lbs., 10.6 oz.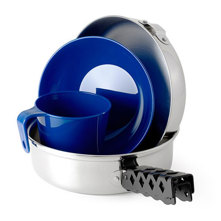 SKU: GSISMK
Lightweight, nesting design,Polypropylene Cascadian cup
Bowl packs small,Travels easily, 1 qt. Pot
Withstands any abuse, Exclusive DiamondBack Gripper
Material: Stainless Steel, 6 in. Cascadian Bowl
Dimensions: 3.625 in. x 7.75 in. x 7.75 in.,Mesh Bag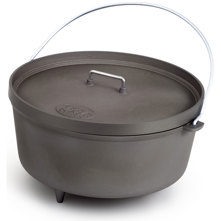 SKU: GSIDOH14
Cast aluminum
Weight: 8 lbs.
Edge lip Lid
Material: Hard Anodized Aluminum
Dimensions: 15.8 in. x 15.7 in. x 7.5 in.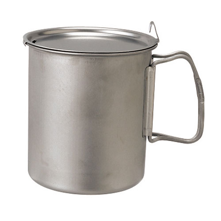 SKU: SPKTT7C
Grade A Titanium pot and lid
Corrosion resistant
Adjustable handles
Weight: 4.8 oz.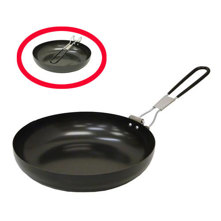 SKU: CMN9IFP
Nonstick surface coating
Vinyl coated grip on the handle
Handle folds into pan
9 in. size
Weight of 1.3 lbs.
Your Price:
$7.95
$8.95 $1.00 (11%)
In Stock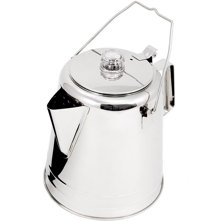 SKU: GSISPC
Seamless, ultra-rugged percolator
Glacier Stainless steel
Unmatched taste and performance
Corrosion-resistant
Marine-grade stainless steel
Starting at:
$44.95
$109.95 $65.00 (59%)
In Stock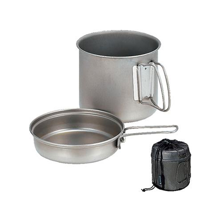 SKU: SPKTT9C
Grade A Titanium pot and lid
Corrosion resistant
Weight: 6.2 oz.
Adjustable handles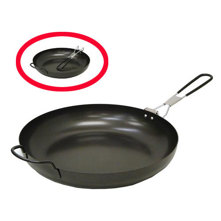 SKU: CMN12IFP
Weighs only 2.3 lbs
Easy Clean nonstick surface
Cool-Grip handle with Vinyl Coating
Folding handle for easy storage
Your Price:
$10.95
$12.95 $2.00 (15%)
In Stock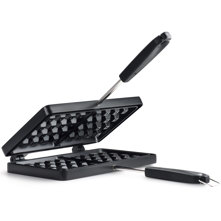 SKU: GSIBWI
Aluminium construction
Detachable handles 
Even-heating surface
Non-stick coating
Makes waffles on stove top or campfire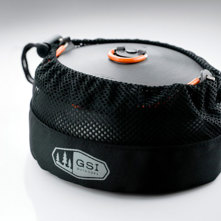 SKU: GSIHK
Stuff sack
Telescoping foon
1.0 lt. Kettle
14 fl. oz. insulated mug
14 fl. oz. bowl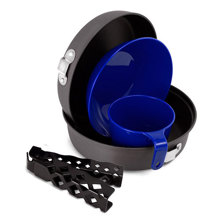 SKU: GSIEMK
5-in-one cookware
Material: Hard Anodized Aluminum
Non-stick Coat
Double rolled rims
Mess stuff sack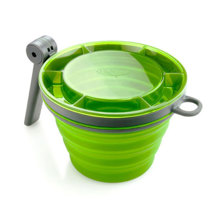 SKU: GSICFSM
Collapsible bellows design
Folding handle
Sure-sealing lid
Perfectly-suited to rehydrating meals
Materials Silicone and Clear Polypropylene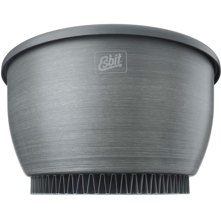 SKU: UCOES2PHE
Pot with heat exchanger
Multi-layer
Non-stick coating
Volume indicators in liter/oz.
Extremely light
Your Price:
$43.95
$59.99 $16.04 (27%)
In Stock