Camping and Hiking Sleeping Bags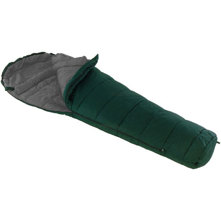 SKU: DWNT
Premium Polyester, lightweight and compactible
Double-layer construction eliminates cold
Comfort and durability
Draft tube and gusset in zipper
Water-repellent stuff has dust flap
Your Price:
$38.95
$49.95 $11.00 (22%)
In Stock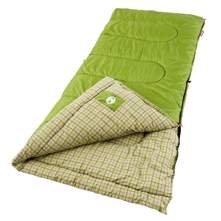 SKU: CMNBGV
Dimensions: 75" L x 41" H x 33" W
3 lbs. Coletherm insulation
ZipPlow and Roll Control
FiberLock and ThermoLock
ZipperGlide and QuickCord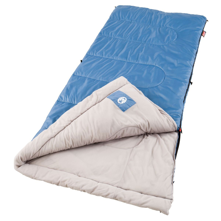 SKU: CMNBT
Brushed polyester cover
Polyester tricot lining
Thermolock system
No-snag patented zipper
Roll Control design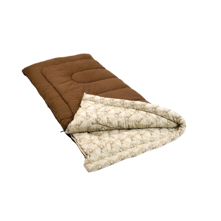 SKU: CMNBBAT
39" in length, 81" in width
20F Temperature Rating
ZipPlow and Comfort Cuff
Quilt Thru Construction
Zipper Glide with two-way zipper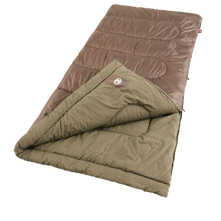 SKU: CMNBOP
For temperatures 30° F to 50° F
Up to 6 ft. 4 in. height
Thermolock System
Polyester cover
Soft cotton flannel lining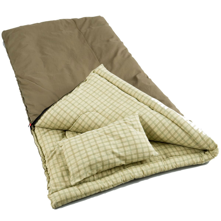 SKU: CMNBBG
For temperatures 0° F to 5° F
Big and tall design for heights up to 6 ft. 5 in.
Cotton canvas cover
Full-cover construction
Thermolock System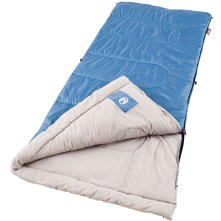 SKU: CMNBSR
Roll Control design
No tie patented closure
Comfortable down to 40F
33 in. x 75 in.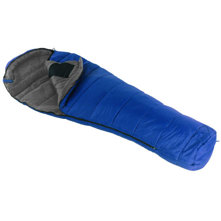 SKU: DWNA
Double-layer offset construction eliminates cold
Premium Polyester, lightweight and compact
Prevents heat loss
Self repairing zipper
Anti-snag tape for temperature regulation
Your Price:
$37.95
$49.95 $12.00 (24%)
Out of Stock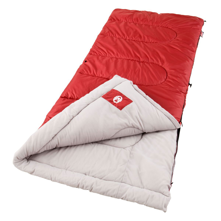 SKU: CMNBP
Temperatures 30° F to 50° F
Up to 5 ft. 11 in.
Polyester cover
Soft tricot fiber blend liner
Thermolock System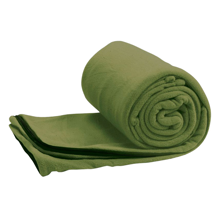 SKU: CMNBSF
Dimensions: 33 in. x 75 in.
Fit: 5 ft. 11 in.
7.05 oz. polyester fleece
12°C extra warmth
Single or liner use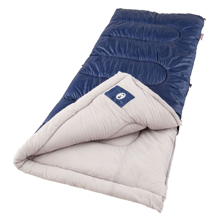 SKU: CMNBB
For temperatures 20° F to 40° F
Fits most heights up to 5 ft. 11 in.
Dimensions 33 in. x 75 in.
Polyester cover and tricot knit lining
Fiberlock Construction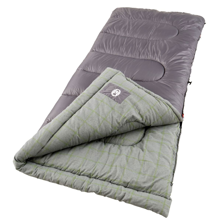 SKU: CMNBL
Temperatures 20° F to 40° F
Heights up to 5 ft. 11 in.
Brushed polyester cover
Cozy cotton flannel liner
Thermolock System