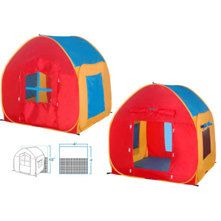 SKU: GGAMFP
Colorful design
Nylon taffeta Floor Material
Flame retardant
170T 450mm coated polyester tent walls
Steel wire pole material
Your Price:
$40.95
$44.99 $4.04 (9%)
In Stock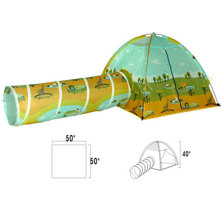 SKU: GGAAD
170T 450mm coated polyester walls, tunnel
Durable waterproof coated polyester tent floor
Graphics along with tent and tunnel 
Wrapped steel spring 
Quick and easy setup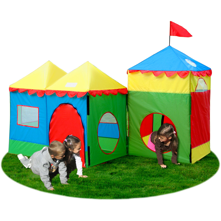 SKU: GGACV
Two-in-one design
Material?: polyester 170T 600 mm. P.U. 
Pole material: 6.5 mm. fiberglass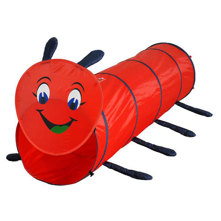 SKU: GGAHSB
Coated polyester for easy cleaning
6' long and 20" in diameter
Loops and toggles to attach the head
Spring frame for safety
Storage bags for the tunnel and stakes
Your Price:
$18.95
$19.99 $1.04 (5%)
In Stock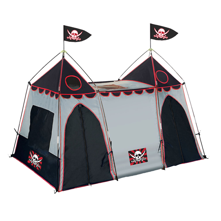 SKU: GGAPHA
Flame retardant
170T 450mm coated polyester
GIGA Weather Shield
Easy set-up
Dimensions 6' x 4'
Your Price:
$45.95
$49.99 $4.04 (8%)
In Stock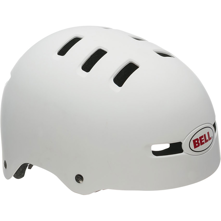 SKU: BELFHK
ABS plastic shell
Dual-density EPS foam liner
12 vents
Starting at:
$39.95
$44.95 $5.00 (11%)
In Stock
SKU: GGALED
Sleeps 2
Mosquito mesh
Pole Material 6.9mm fiberglass
Floor Material Polyester 170t P.U.
Fly Material Polyester 190T 800mm P.U.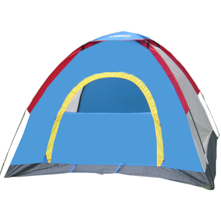 SKU: GGASED
Flame retardant 170T 450mm coated polyester 
GIGA Weather Shield
Easy to set-up
Fiberglass poles
Two windows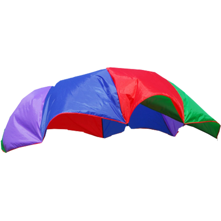 SKU: GGAMUP
Flame retardant
170T 450mm coated polyester 
Ground cover
10' size is large enough
4 balls are included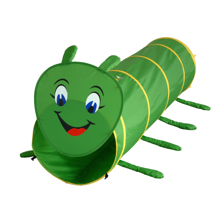 SKU: GGAHS
Coated polyester for easy cleaning
Loops and toggles to attach the head
6' long and 20" in diameter
Storage bags for the tunnel and stakes
Spring frame for safety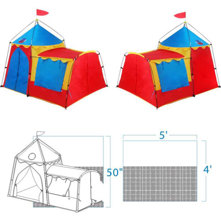 SKU: GGAKT
Free standing tower in bright colors
Roll down covers for privacy
Easy set up; no tools required
2 large sky lights
Good quality fabric, cpai/84 standards
Your Price:
$48.95
$49.99 $1.04 (2%)
In Stock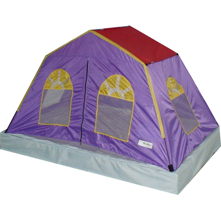 SKU: GGADHT
Several large windows
Poly/Cotton sheet attached
Door fastens using Velcro
Fast and easy set-up
Lantern loop is sewn into the top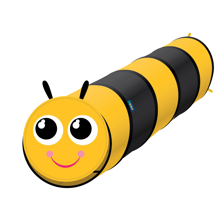 SKU: GGAHT
Spring frame for safety
6' long and 20" in diameter
Loops and toggles to attach the head
Coated polyester for easy cleaning
Storage bags for the tunnel and stakes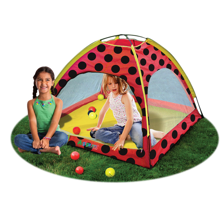 SKU: GGALBP
Flame retardant 170T 450mm coated polyester
Durable waterproof coated polyester tent floor
Quick and easy setup
Lady bug spot design
Includes 12 colorful plastic balls
Your Price:
$34.95
$39.99 $5.04 (13%)
In Stock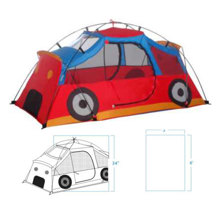 SKU: GGAKC
Dimensions 6 x 4 ft.
Interior Height 36 in.
Netting Material Mosquito mesh
Pole Material 7.9mm Fiberglass
Floor Material Nylon taffeta 185T 600mm