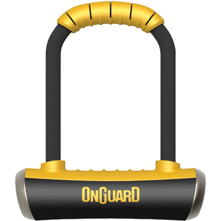 SKU: ONGPMD
 X4P locking mechanism
Mini crossbar with medium shackle length 
Five laser-cut keys
Snap-lock mounting bracket
Micro-light facility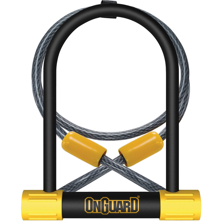 SKU: ONGBDT
4-braided steel cable
X2 Power double bolt
M-Cylinder
LED micro-light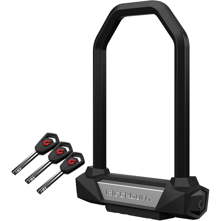 SKU: BKBFU18
Dimensions: 180 mm. x 107 mm.
14 mm. hardened steel shackle
Anti-scratch liner
Dual-bolt lock mechanism
Three laser-cut keys with key-replacement program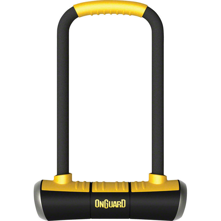 SKU: ONGPMN
X4P locking mechanism
Security rating: 80
Five laser-cut keys
Snap-lock, Quick-Release mounting bracket
Micro-light facility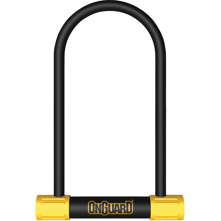 SKU: ONGBLS
4-braided steel cable
Security rating: 65
X4P technology
Five laser-cut keys
Micro-light key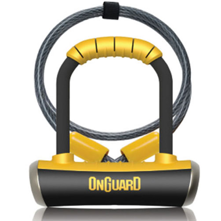 SKU: ONGPMND
4 ft., fully coated, braided steel cable
X4P locking mechanism
Security rating: 80
Five laser-cut keys
Micro-light facility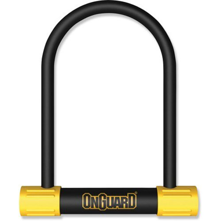 SKU: ONGBLST
X2P Double Bolt
13mm Steel Shackle
Snap Lock Quick Release
Micro Light and 4 Extra Grip Keys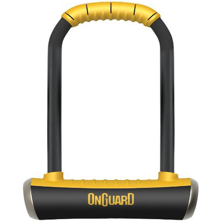 SKU: ONGPST
X4P locking mechanism
TriRadius steel shackle
Snap-Lock mounting bracket
Five laser-cut keys
Dimensions: 4.53 X 9.06 in.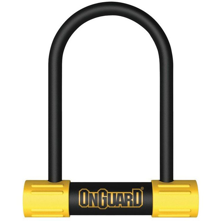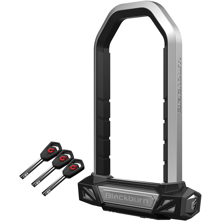 SKU: BKBSQUL
Alloy steel shackle with anti-scratch liner
16 tons of cut-strength
Dual-bolt lock mechanism
Three laser-cut keys
Mounting bracket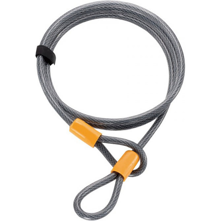 SKU: ONGALC21
Vinyl-coated steel cable
Swedged loops
Velcro strap included
Security rating: 30
SBC technology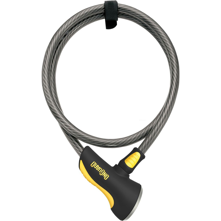 SKU: ONGAKCL
Weight: 0.95 lbs. 
Security rating: 40
Micro-light key
Five laser cut keys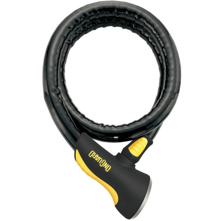 SKU: ONGRACL
X2 double-bolt locking mechanism
Reinforced sleeve over crossbar and cylinder
Vinyl cable
Automatic dust cover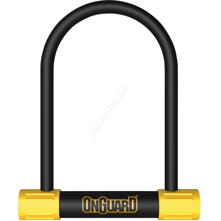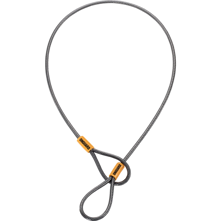 SKU: ONGALC55
Vinyl-coated steel cable
Velcro strap included
SBC technology
Security rating: 20
Dimensions: 1.74 ft. x 0.02 ft.