Your search for "whistles" matched 35 products.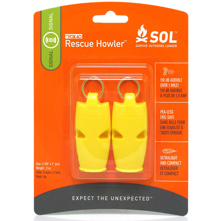 SKU: ADKRHW
Dual-frequency whistles
110dB signal
Audible range of 1 mile (1.5 km.)
Pea-less design
Durable and unbreakable ABS construction
Your Price:
$7.49
$9.00 $1.51 (17%)
In Stock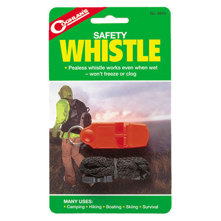 SKU: CLNPSW
Bright orange
Pealess whistle
Black lanyard with "break-away" snap closure
International Safety Whistle
Printed Morse code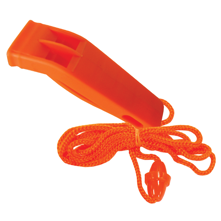 SKU: EGRMW
Emits Shrill, High-Pitched Sound
Heard Over Great Distances, Over Ambient Noise
Waterproof-and-Durable
Pea-less design
Clip Attaches to Clothing or Equipment
Your Price:
$1.29
$2.49 $1.20 (48%)
In Stock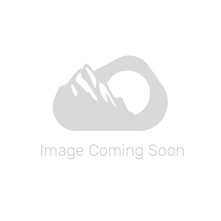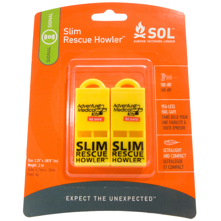 SKU: ADKSRHW
100dB Whistle signal
Pea-less design
Ultra-protable design and lightweight
Includes 2 SOL slim rescue howler whistles
Weight: 0.125 oz. 
Your Price:
$4.49
$6.00 $1.51 (25%)
In Stock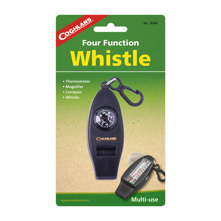 SKU: CLNFFW
Whistle
Magnifier
Compass
2-scale Thermometer
Spring-loaded clip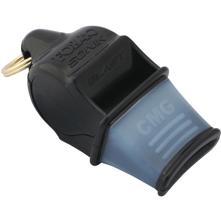 SKU: FOXSB
Plastic, material with multi-color design
2-Chamber/4 Resonators; Pea-Less
Pneumatic air activated
120 dB audible at long range
Non-Corrosive steel split ring
Your Price:
$6.99
$9.99 $3.00 (30%)
In Stock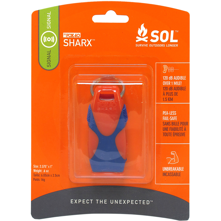 SKU: ADKSW
120dB Whistle Signal
Pea-less design
4-Resonator body
Dual frequency tone
Piercing sound with minimal effort
Your Price:
$7.99
$10.00 $2.01 (20%)
In Stock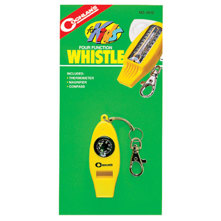 SKU: CLNFFWK
Whistle
Yellow body color
Magnifier
Compass
2-scale Thermometer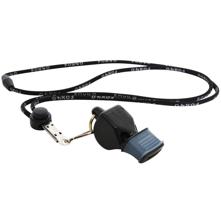 SKU: FOXCLC
Grip and protection for your teeth
Over-Mold CMG technology
Constructed of Thermoplastic Material
Combines Pea-less Whistle and Padded Mouth Grip
115dB Sound Rating
Your Price:
$6.95
$9.49 $2.54 (27%)
In Stock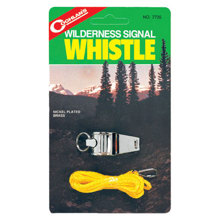 SKU: CLNSW
Nickel-plated whistle
Bright yellow lanyard
Braided cord and clip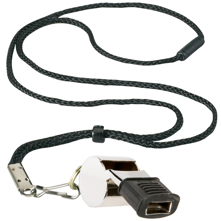 SKU: FOXSFC
Silver metal and Thermoplastic whistle
Patented cushioned mouth grip
Pneumatic air activated
110 dB, audible at long range
Breakaway Lanyard is 3/16" rope style
Your Price:
$6.95
$8.99 $2.04 (23%)
In Stock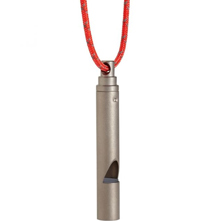 SKU: SNSVRSW
100+ decibel leve
Titanium pealess design
Light weight
Neck lanyard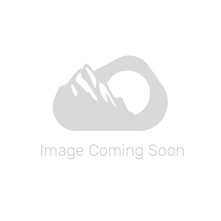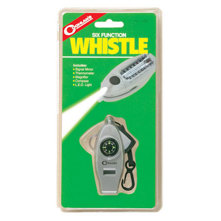 SKU: CLNSFW
Signal mirror
Thermometer
Magnifier
Compass
LED light