Your search for "whistle" matched 35 products.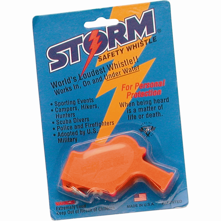 SKU: AQUWS
All-weather whistle
120 dB decibel rating
Loud sound
Surface or underwater signaling
Underwater audibility up to 50 ft.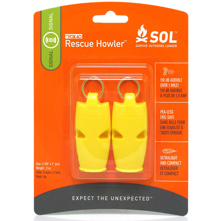 SKU: ADKRHW
Dual-frequency whistles
110dB signal
Audible range of 1 mile (1.5 km.)
Pea-less design
Durable and unbreakable ABS construction
Your Price:
$7.49
$9.00 $1.51 (17%)
In Stock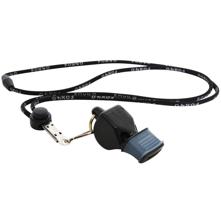 SKU: FOXCLC
Grip and protection for your teeth
Over-Mold CMG technology
Constructed of Thermoplastic Material
Combines Pea-less Whistle and Padded Mouth Grip
115dB Sound Rating
Your Price:
$6.95
$9.49 $2.54 (27%)
In Stock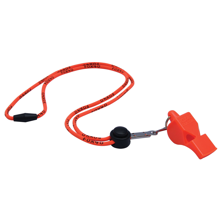 SKU: FOXCMWL
Plastic, 3-chamber pea-less design
Pneumatic air activated
115 dB audible at long range
Non-Corrosive steel split ring
Self-Clearing Chamber if submerged in water
Your Price:
$5.95
$8.49 $2.54 (30%)
In Stock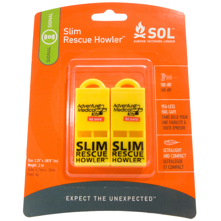 SKU: ADKSRHW
100dB Whistle signal
Pea-less design
Ultra-protable design and lightweight
Includes 2 SOL slim rescue howler whistles
Weight: 0.125 oz. 
Your Price:
$4.49
$6.00 $1.51 (25%)
In Stock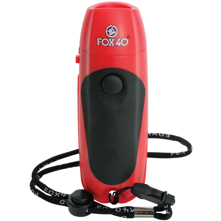 SKU: FOXEW
Electronic whistle signaling device
3 distinctive tones
Battery (9 Volt included) push button
125 dB sound rating
Hygienic solution
Your Price:
$14.95
$19.99 $5.04 (25%)
In Stock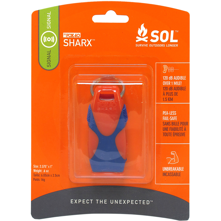 SKU: ADKSW
120dB Whistle Signal
Pea-less design
4-Resonator body
Dual frequency tone
Piercing sound with minimal effort
Your Price:
$7.99
$10.00 $2.01 (20%)
In Stock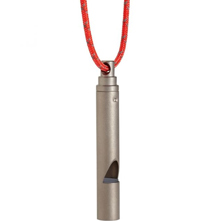 SKU: SNSVRSW
100+ decibel leve
Titanium pealess design
Light weight
Neck lanyard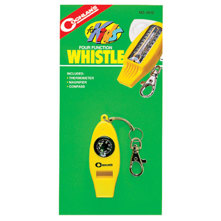 SKU: CLNFFWK
Whistle
Yellow body color
Magnifier
Compass
2-scale Thermometer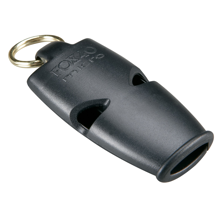 SKU: FOXMMWL
Ergonomic, Compact Flat Profile
Works Wet or Dry
UV and Saltwater Resistant
Spring-Loaded Adjustment Cord lock
Corrosion Resistant Steel Split Ring
Your Price:
$5.95
$7.49 $1.54 (21%)
In Stock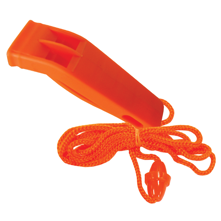 SKU: EGRMW
Emits Shrill, High-Pitched Sound
Heard Over Great Distances, Over Ambient Noise
Waterproof-and-Durable
Pea-less design
Clip Attaches to Clothing or Equipment
Your Price:
$1.29
$2.49 $1.20 (48%)
In Stock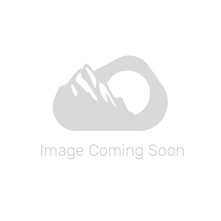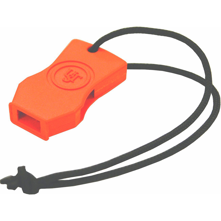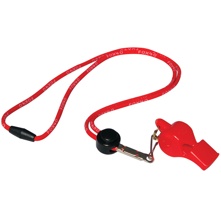 SKU: FOXPR
Plastic, pea-less design
No moving parts to freeze or jam
Pneumatic air activated
90 dB audible at long range
Self-Clearing chambers if submerged in water
Your Price:
$3.95
$5.49 $1.54 (28%)
In Stock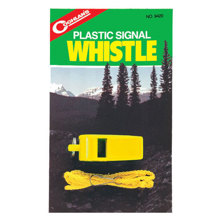 SKU: CLNSWP
Yellow shrill plastic whistle
Lanyard with hook
Braided cord and clip