Your search for "tarp" matched 31 products.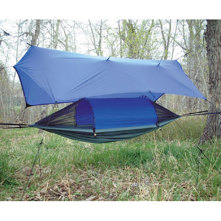 SKU: CRCCCRLT
70D coated ripstop nylon
210D coated nylon bottom
Two inside accessory pockets
44 in. x 98 in. crib
77 in. x 104 in. tarp
Your Price:
$119.95
$175.50 $55.55 (32%)
In Stock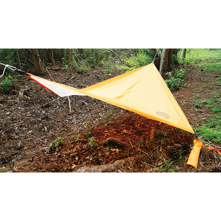 SKU: ULTBWT
Single-person design
Tarp, ground cloth, & thermal blanket
Compact and lightweight
Aluminized/reflective side
High visibility orange on reverse side
Your Price:
$22.95
$29.95 $7.00 (23%)
In Stock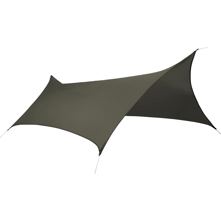 SKU: ENOPF
Poly-treated rip stop nylon
Large rain coverage area
External compression system stuff sack
Easy set up and take down
Unfolded dimensions: 10'6" x 6'4"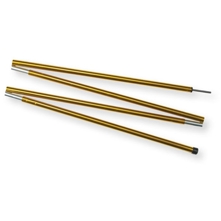 SKU: KLTSP
78 Inches long
Lightweight aluminum pole
Four shock corded sections 
Can be broken down to 21 in
Weight: 12 oz
Your Price:
$20.95
$24.95 $4.00 (16%)
In Stock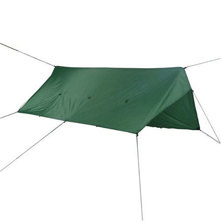 SKU: CRCCBTRL
70D coated ripstop nylon
Waterproof taped seams
120 in. x 144 in.
44 oz. packed weight
20 anchor points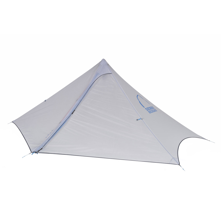 SKU: SDSAT
Trekking Pole Pitch
Adjustable Height
PVC-Free Seam Tape
Guyline Pockets
6 J Stakes
Your Price:
$119.95
$189.95 $70.00 (37%)
In Stock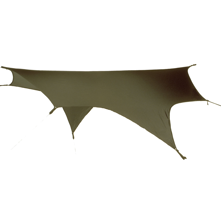 SKU: ENODF
Large Coverage Area for Dry Gear Storage
Stitched and Taped Seams
PU Coated Nylon Tafetta Ripstop
Weight: 22 oz.
Unfolded dimension: 10' 6'' x 5' 2''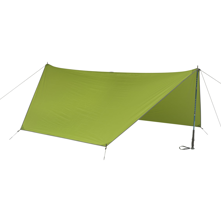 SKU: KLTUST
Guyline Storage Pockets
Adjustable Stake Loops
Lightweight And Waterproof
Your Price:
$74.95
$99.95 $25.00 (25%)
In Stock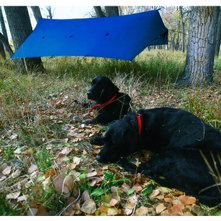 SKU: CRCCTR
104 in. x 77 in. x 0.2 in.
Weight: 1.8 pounds
14 anchor points
55 square ft. coverage
70D coated ripstop nylon
Your Price:
$64.95
$82.35 $17.40 (21%)
In Stock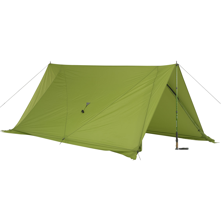 SKU: KLTRGT
Two-Person Capacity
Lightweight
Two-Doors with Various Pitch Options
Easy to Pitch on Trekking Pole Tips
Your Price:
$94.95
$129.95 $35.00 (27%)
In Stock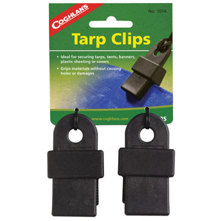 SKU: CLNTRC
Durable nylon resin construction
Secure tarps and tents
Support up to 109 kg resistance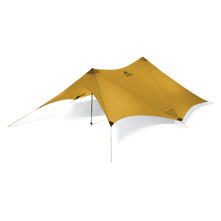 SKU: MSRTTWN
Superlight
68 sq. ft
Spacious
Total protection
Easy setup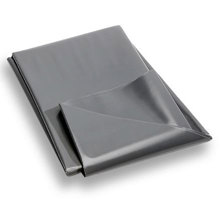 SKU: ERKFSMRL
Placed beneath the tent
Protects the tents floor
Keeps the bottom clean
Extra layer of protection
Heavy-duty 6 mm. polyethylene
Your Price:
$12.95
$21.95 $9.00 (41%)
In Stock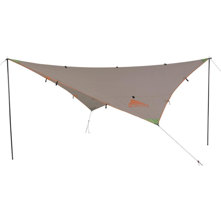 SKU: KLTNT9
Taped seams
Guyout points
Tote bag included
Poles not included
Weight: 1 lb 8 oz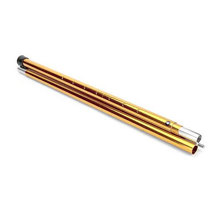 SKU: KLTAP
Aluminum 6061-T6 anodized
Rubber foot at one end and a spike on the other
2 in. grommet tip
Adjustable push-button telescoping end
Weight: 2.15 lbs
Your Price:
$34.95
$49.95 $15.00 (30%)
In Stock