Your search for "snow peak mug" matched 10 products.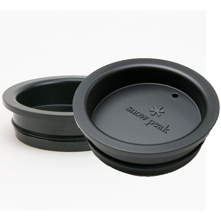 SKU: SPKLDWC3
Fits 300ml Double Wall Mug
Formed plastic
Retains heat
Silicone ring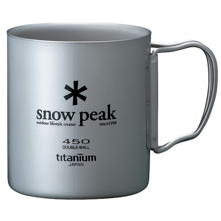 SKU: SPKDWC4
Folding handles
Titanium material
Capacity: 14 oz.
Silicone lid
Weight: 4.2 oz.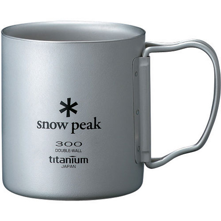 SKU: SPKDWC3N
Insulating double wall
A smooth lip for drinking
Titanium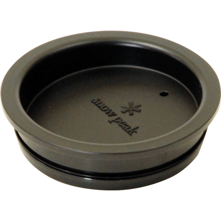 SKU: SPKLDWC4
100% BPA-free
Silicon ring
ABS and silicone resin material
Weight: 1.1 oz.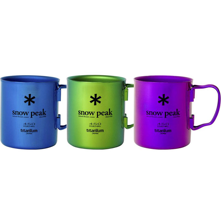 SKU: SPKDWCM4
Holds 450ml. of Liquid
Great Insulation
Double-wall Construction
Folding Handle
Keeps Beverages Hotter for Longer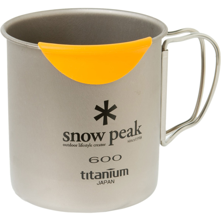 SKU: SPKHLTM
Silicone HotLips
Titanium material
Weight: 3.2 oz.
Capacity: 21.2 fl. oz.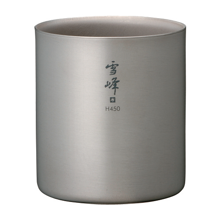 SKU: SPKSM4
Titanium material
Double wall structure
Easy to stack
Mesh storage bag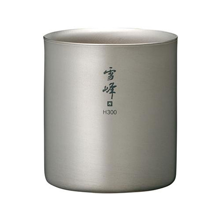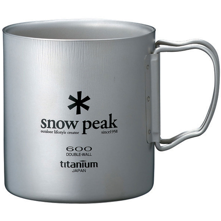 SKU: SPKDWC6N
Insulating double wall
A smooth lip for drinking
Titanium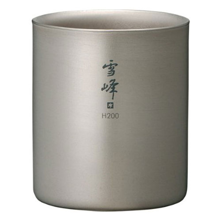 SKU: SPKSM2
Double walled mug
Insulated
Made from titanium
Mesh storage bag