Your search for "pocket" matched 38 products.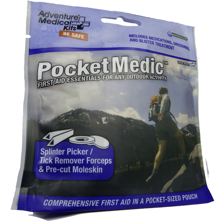 SKU: ADKPM0
Essential First Aid components
For insect bites and stings
Pocket portable
Durable Dry-Flex bag
Weight: 2.5 oz.
Your Price:
$5.99
$7.50 $1.51 (20%)
In Stock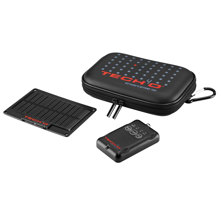 SKU: SILPPP
Charges/runs cell phones & smartphones
Includes 3 universal charging tips
2 LED lights operate individually or at the same time
Water resistant & shock-proof
Zippered organizer case
Your Price:
$34.95
$77.95 $43.00 (55%)
In Stock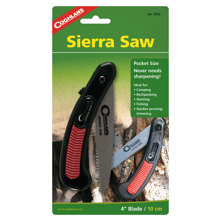 SKU: CLNPSS
Safe One-Touch Lock System
Grip with slip-resistant handles
Foldable design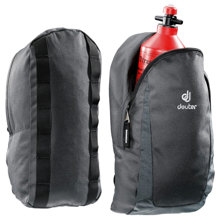 SKU: DTREP
Universal opening
Side pockets capacity
Adds 10 liters to any Deuter backpack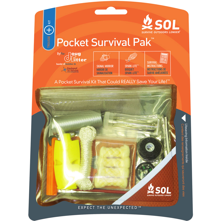 Your Price:
$26.99
$34.00 $7.01 (21%)
In Stock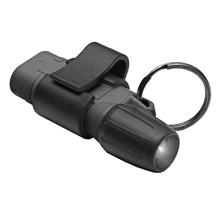 SKU: UKTEMP
Key ring and hat clip 
Beam angle: 16 degrees 
Hands-free design
Lamp: eLED
Depth rated to 30 ft.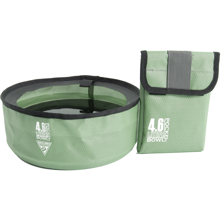 SKU: SETNPB
Weight: 3.3 oz.
Capacity: 4.6 liters
200D Urethane-coated nylon
Storage bag
Welded-seam design
Your Price:
$12.95
$16.95 $4.00 (24%)
In Stock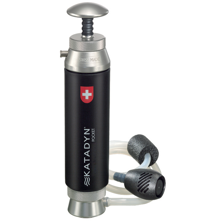 SKU: KTDPMF
Prefilter
Silver 0.2 micron ceramic depth filter
Bottle clip
Carry bag
Heavy duty materials
Your Price:
$359.95
$369.95 $10.00 (3%)
In Stock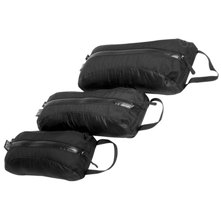 SKU: GGRPKP
Ultralight pockets
Foam backing
Lid compression straps
Water-resistant ykk zipper
70-denier ripstop hybrid
Starting at:
$20.95
$24.95 $4.00 (16%)
In Stock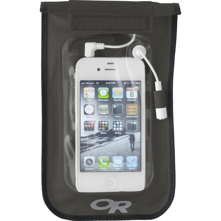 SKU: ORSSDP
Touch-screen sensitive window
Waterproof headphone jack
Removable webbing attachments
Attachment loop
100% nylon
Starting at:
$14.95
$29.00 $14.05 (48%)
In Stock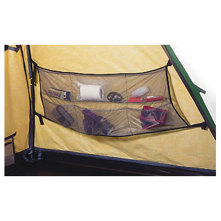 SKU: BKDPP2
Easy Attachment
Six Mesh Pockets
Compatibility: Bombshelter and Fitzroy Tents
Your Price:
$11.95
$19.95 $8.00 (40%)
In Stock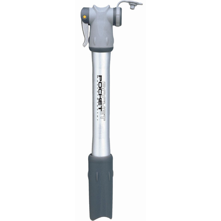 SKU: TPKPR
Various valves
Integrated dust cap
Aluminum thumb cap
Plastic handle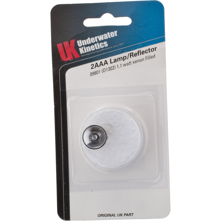 SKU: UKTMPLRB
1.12W High brightness Xenon-filled bulb
Xenon Mini Pocket Light compatible
3x more powerful than halogen bulb
Underwater Kinetics Mini Pocket Lite Use
High brightness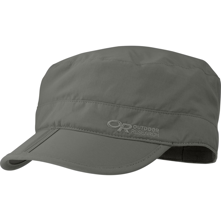 SKU: ORSRPC
Street styling
Supplex® nylon fabric
SolarShield UPF 30+
TransAction headband
Folding brim for storage in pocket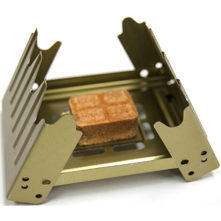 SKU: LFLCK
Weight with packaging: 0.4 lbs.
Solid fuel cubes
Quick-light feature
Burn time: approximately 15 minutes
No smoke emission or sparks
Your Price:
$7.95
$9.99 $2.04 (20%)
In Stock